It's time to talk about bodysuits. Yes, they are back and you definitely should try them out. In this article, I will try to answer to the following questions: What do bodysuits look good with? How do you wear a bodysuit? How do you style a black bodysuit?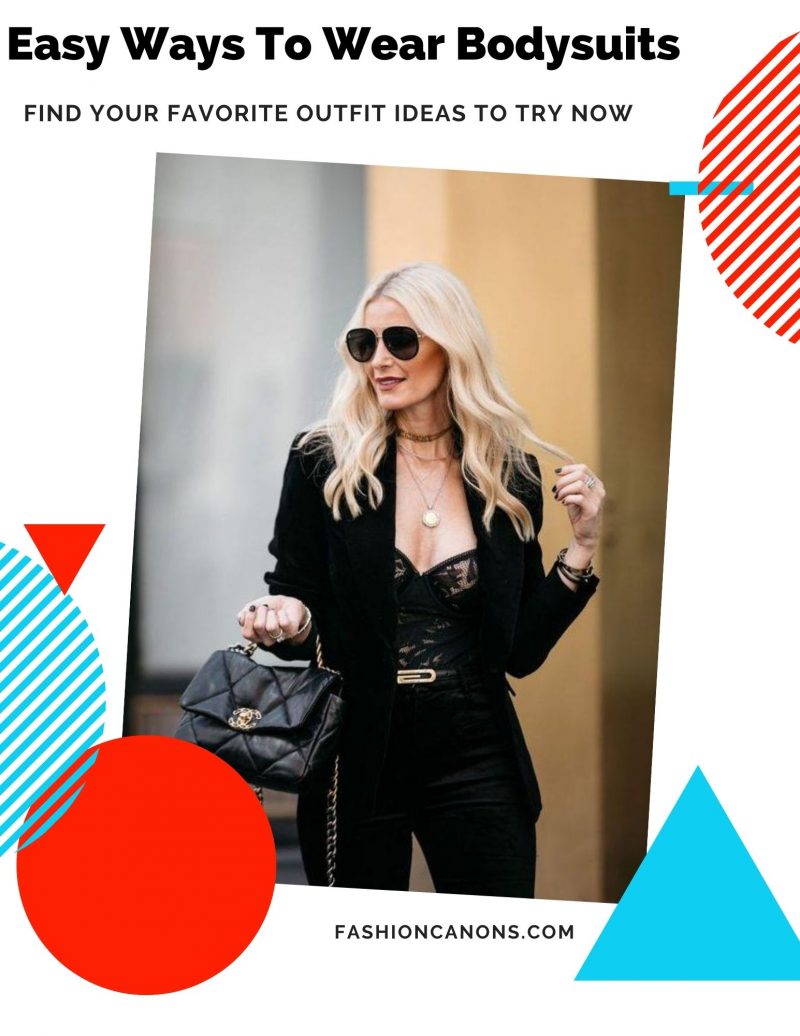 If crop tops are not your cup of tea, then a bodysuit is an ideal alternative. Why women love bodysuits so much? It's simple, most of them hate crop tops that's why bodysuit is something that is allowed and can be worn in real life.
I am not a good expert on crop tops, as I use to avoid them by all means, but I understand most ladies, as you have to think over lots of stuff before creating a look that features a crop top. In terms of a bodysuit, everything seems to be alright and clear.
I do love wearing bodysuits with shorts or high waisted skirts, skinny jeans or boyfriends jeans. It's so effortless, clean, fancy, and somewhat sassy. This is a versatile piece of clothing that can be used at work, as well as at parties.
Today's fashion offers bodysuits in lots of designs, including short sleeves, long sleeves, turtlenecks, lace-up necklines, leather, lace, transparent, with bare backs, cut-outs, etc. No matter what is your taste, you can find absolutely any style you like.