If you thinking of skinny jeans, then they are in fashion! They have a huge comeback and today, I am going to share with you my tips on how to look fabulous in skinny jeans.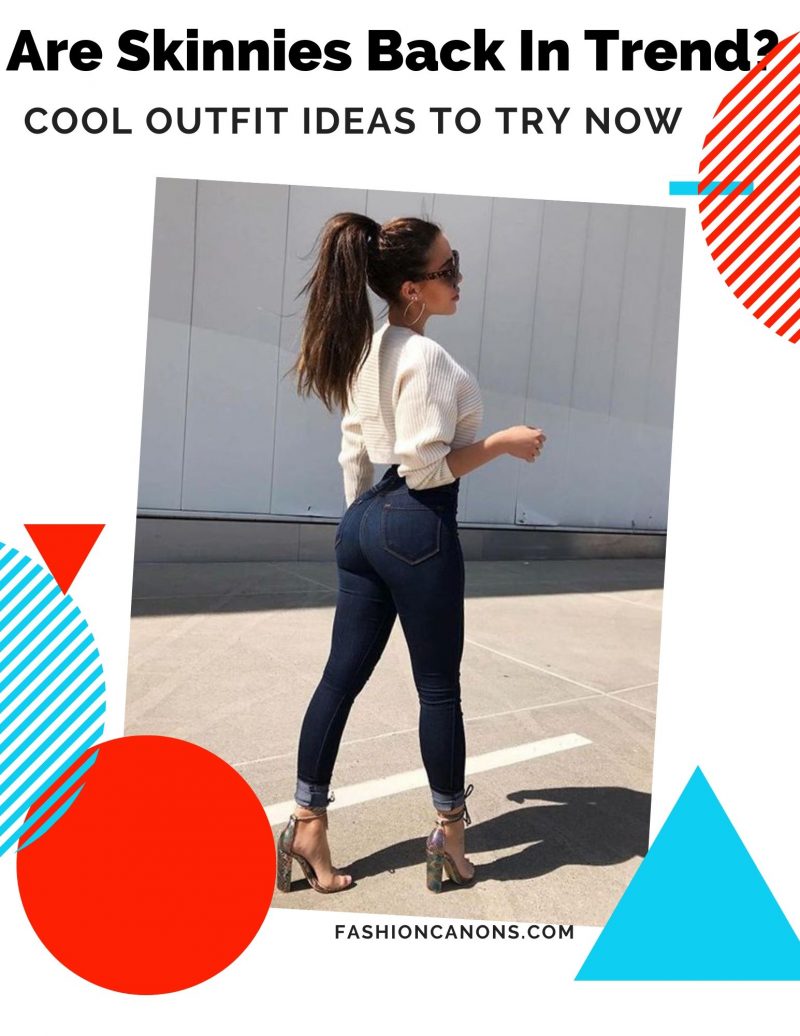 I think skinny jeans are the only denim piece that can be used in punk, grunge, hipster, and rock and roll outfits. The best thing about skinnies is that you can be slim body lady, curvy, plus-sized, petite, wide and you can still wear skinny fit jeans. This denim piece is a blessing for all body types, all you need is to find the right style and cut. Plus, you can be in your twenties or sixties and still wear skinny jeans.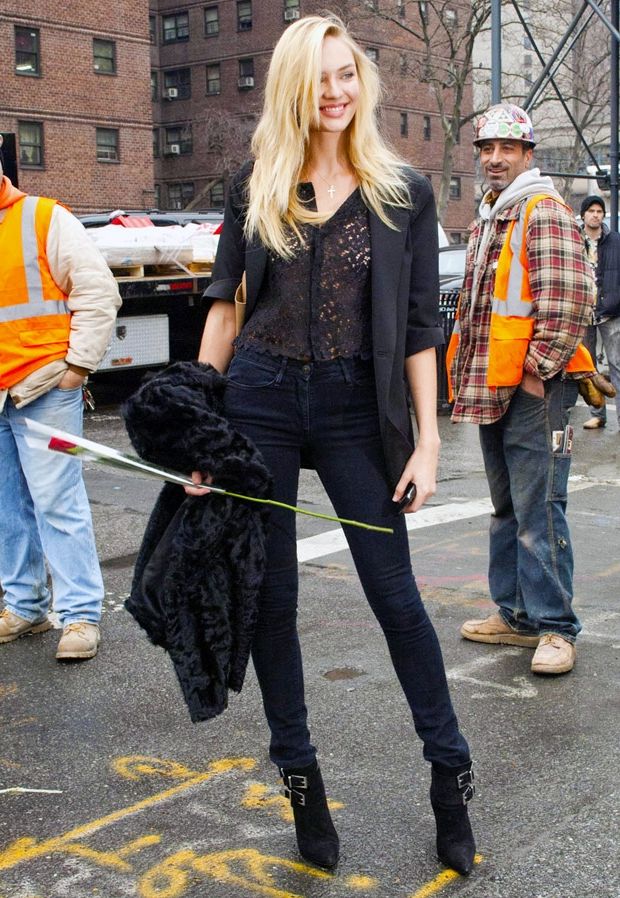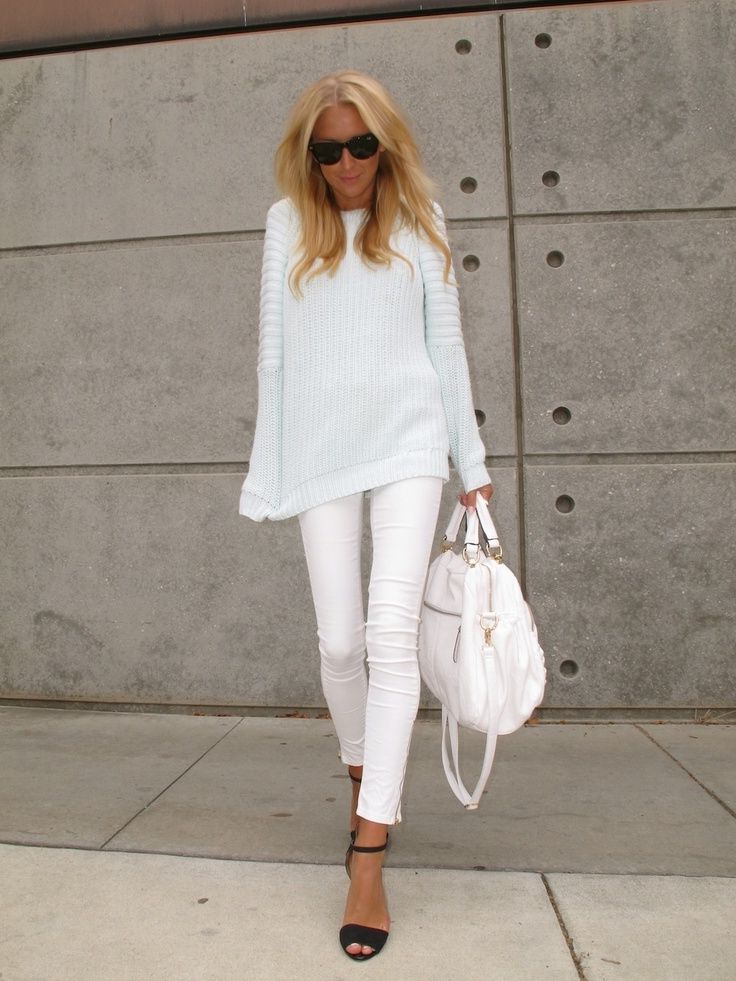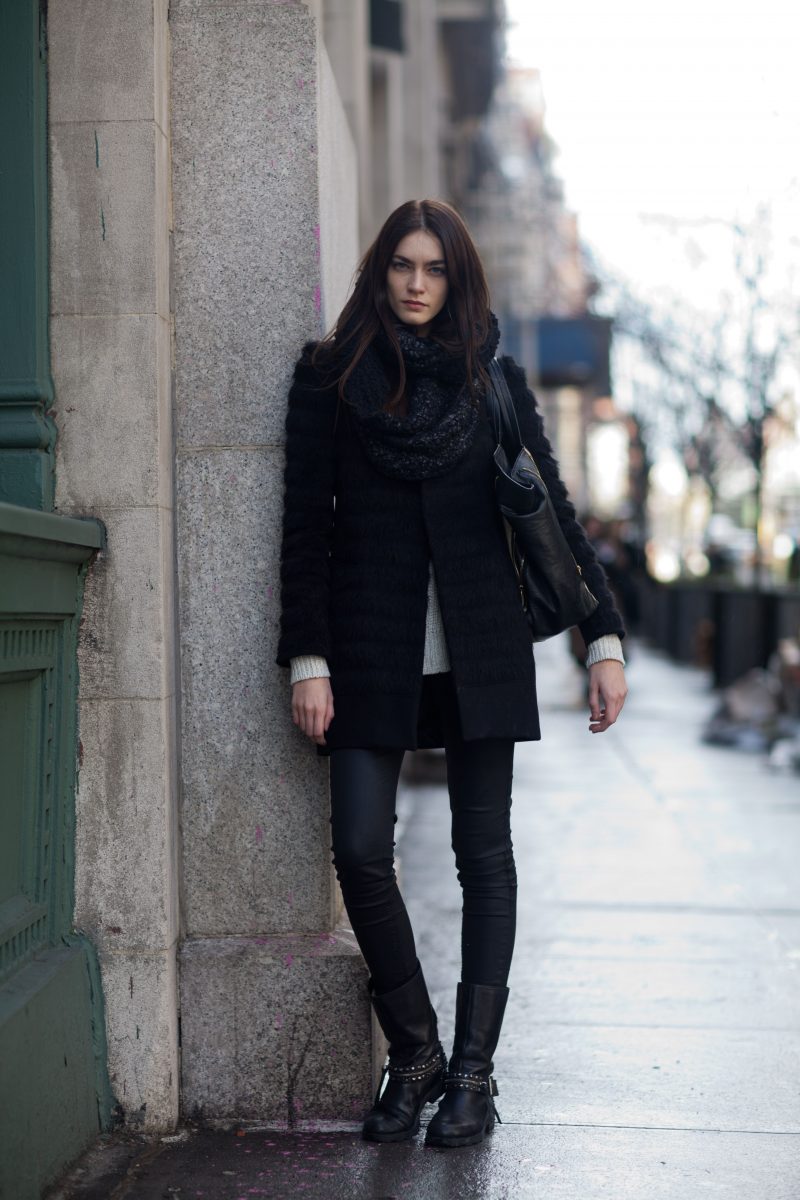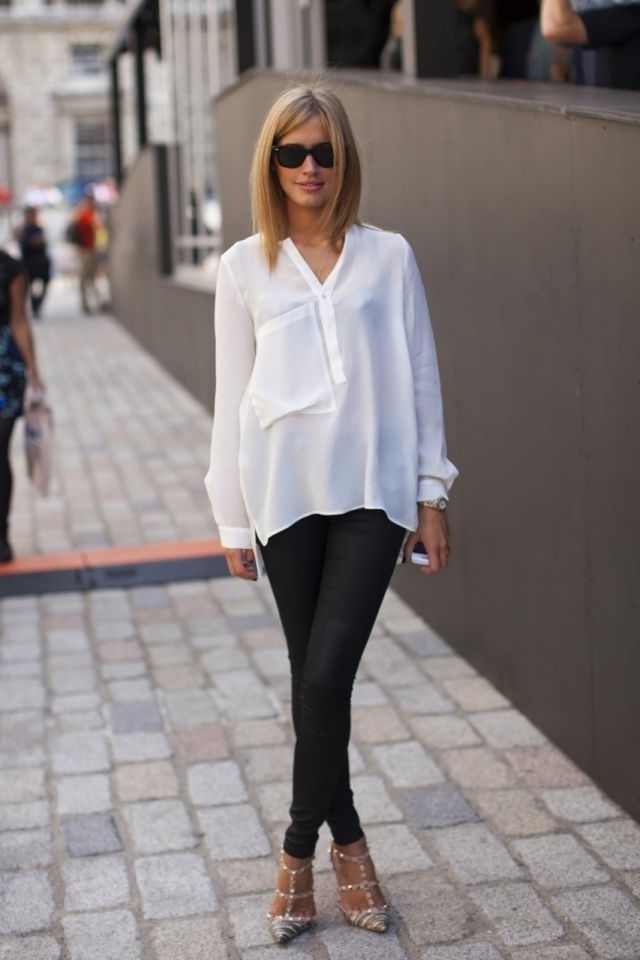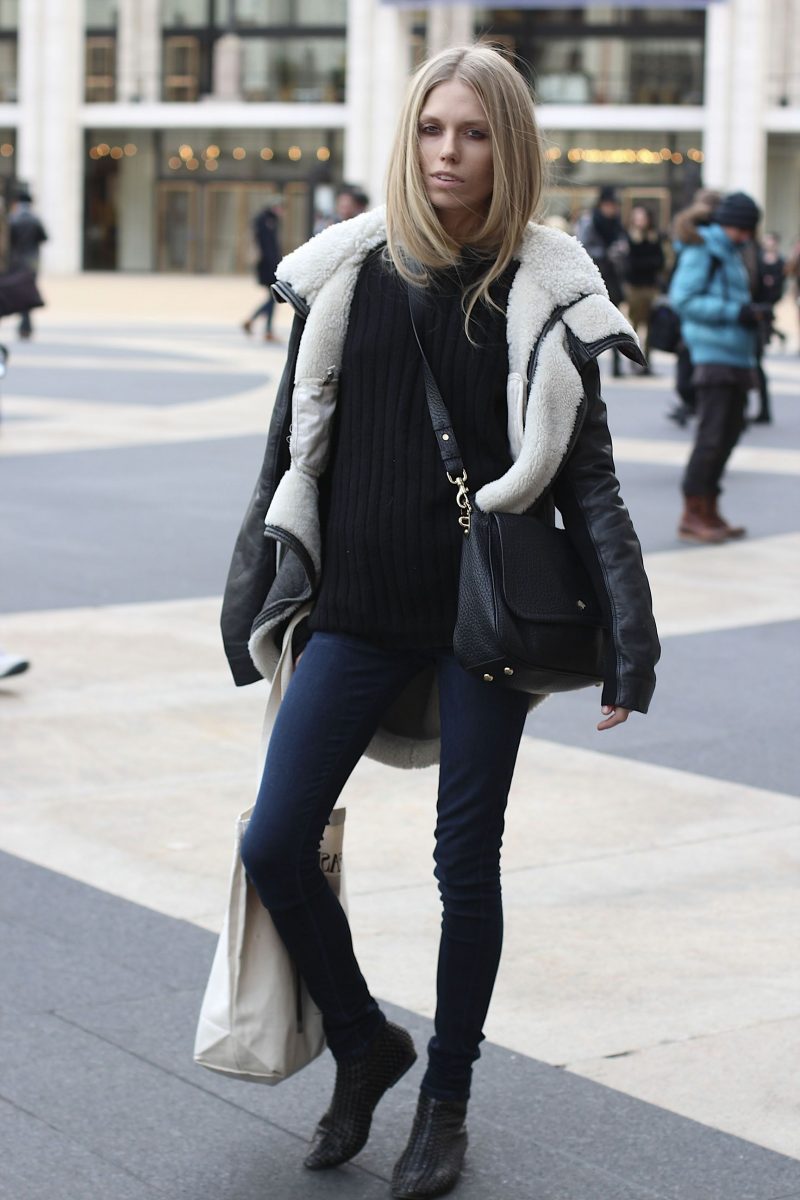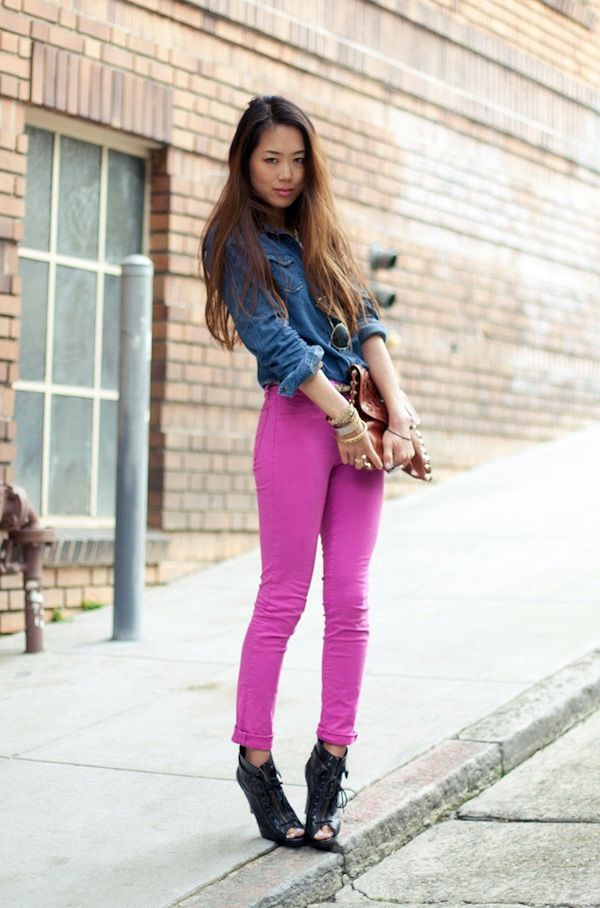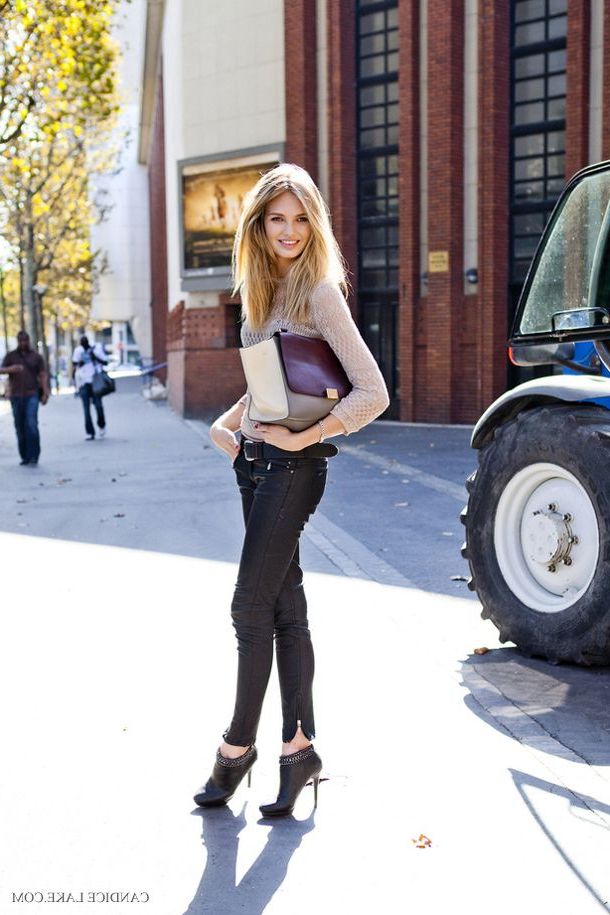 Why skinnies suit most ladies? Because of their design, most of the modern skinny jeans come with high rise waists, they visually make ladies look taller. Just be careful, finding the right size can be a pretty difficult task, as too long jeans can shorten your legs, the sizes may vary in various brands, so you better grab tons of patience and try out as many styles as possible.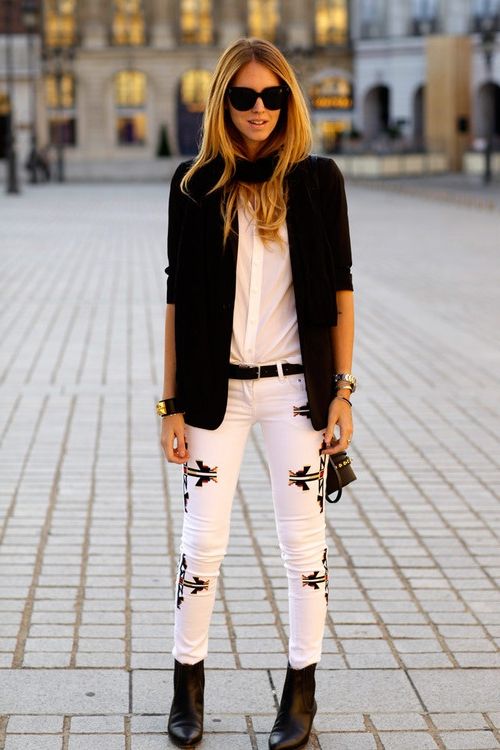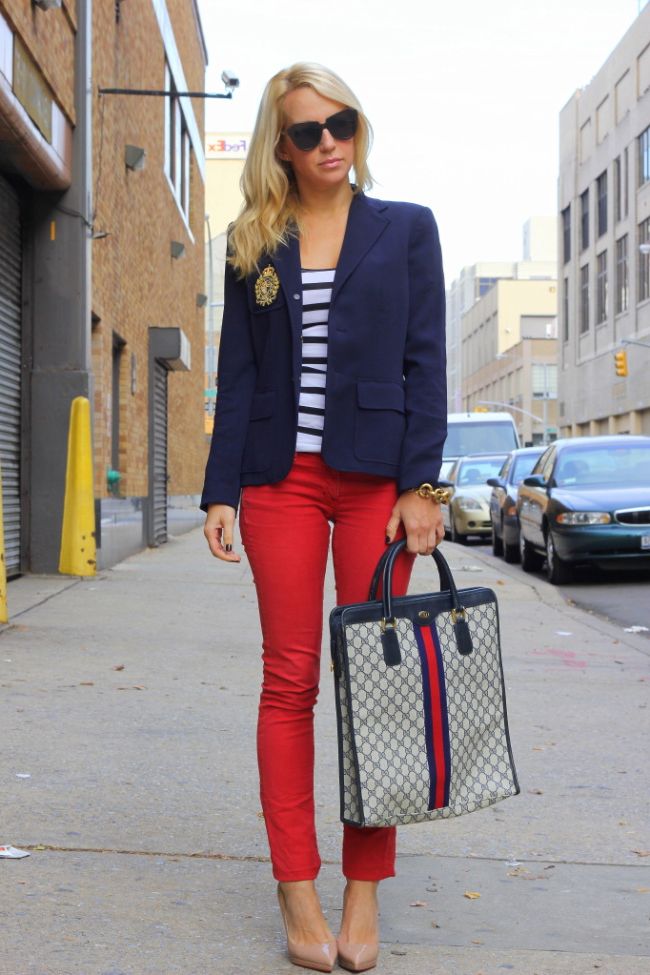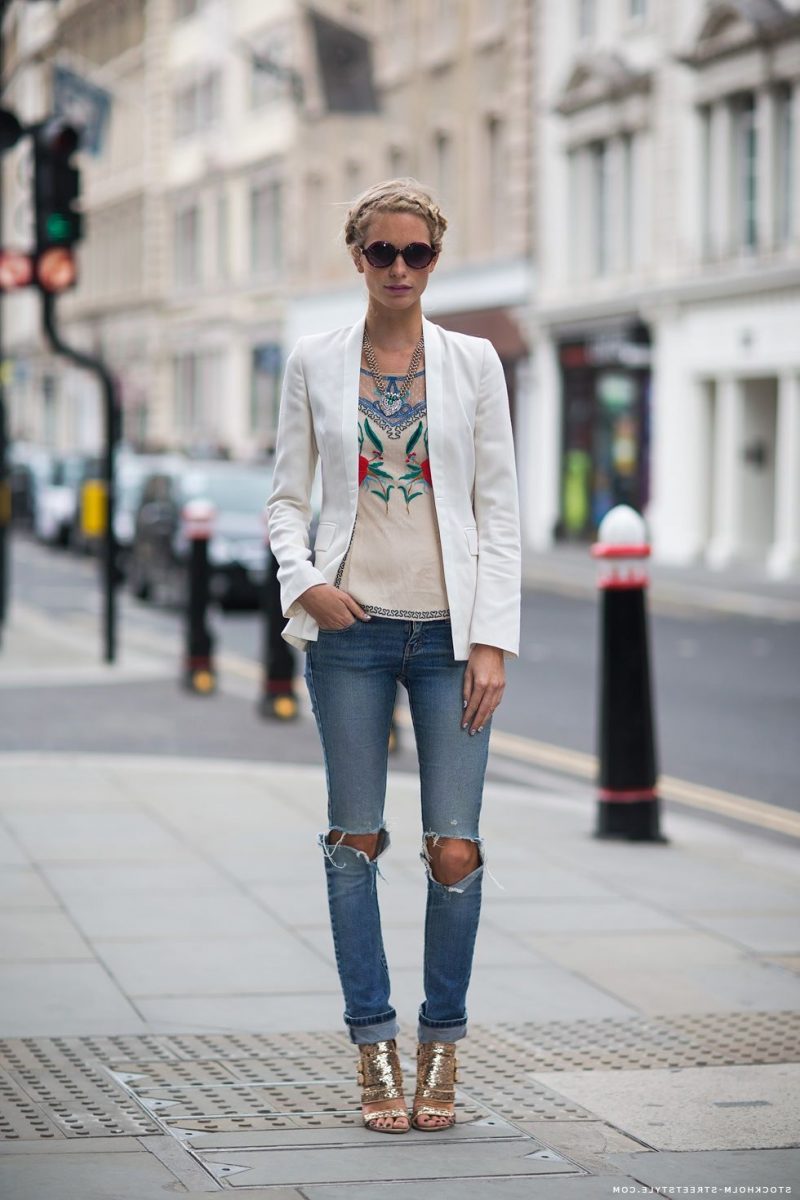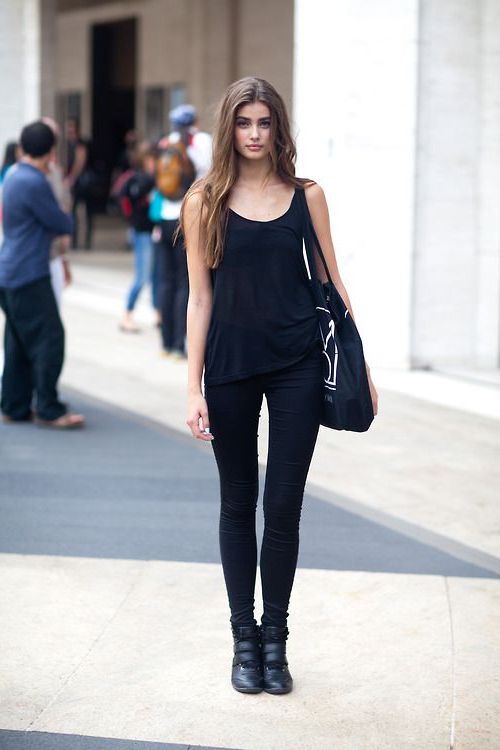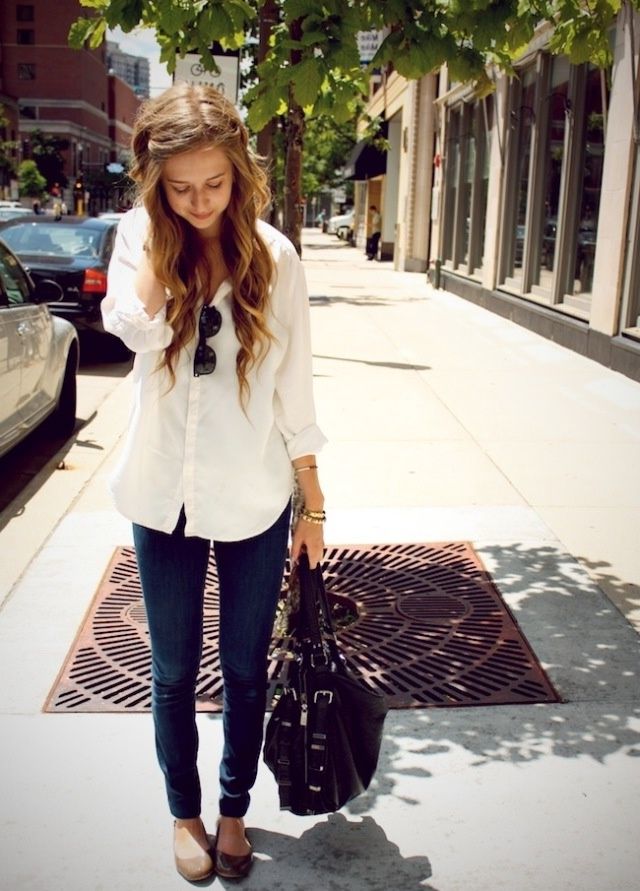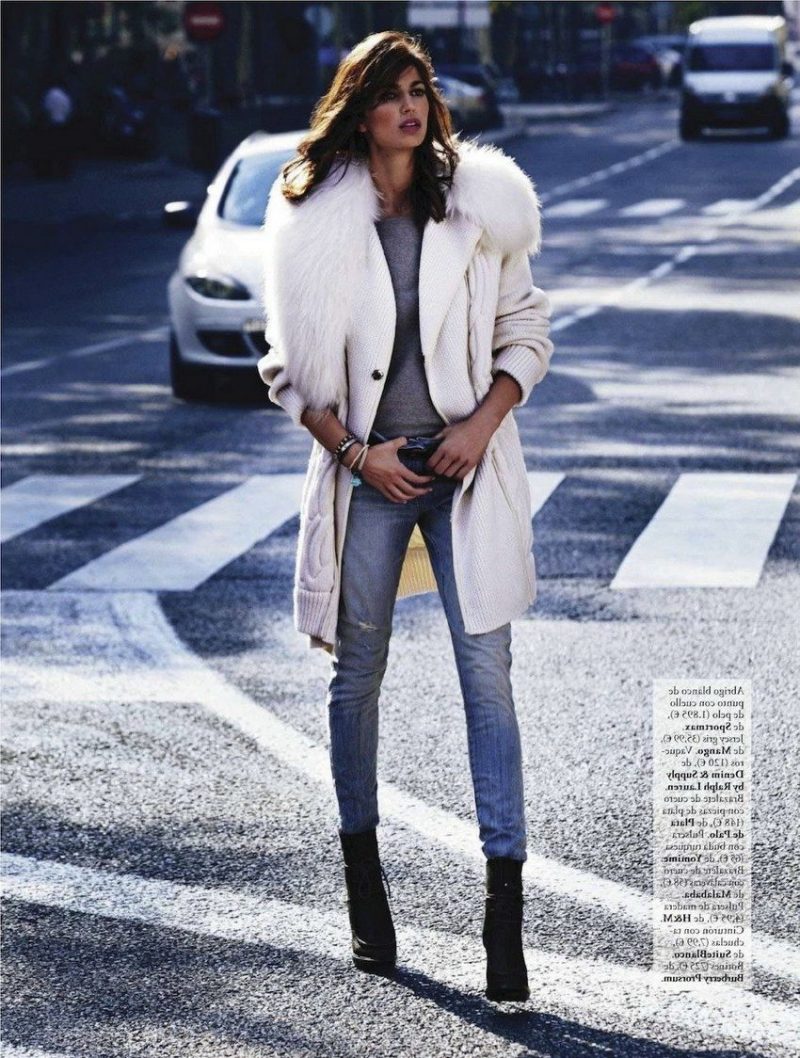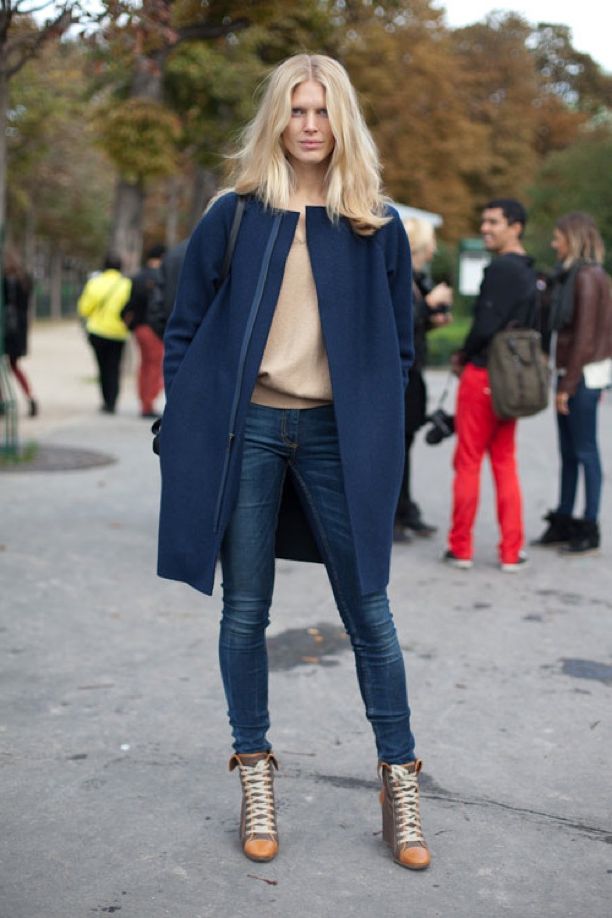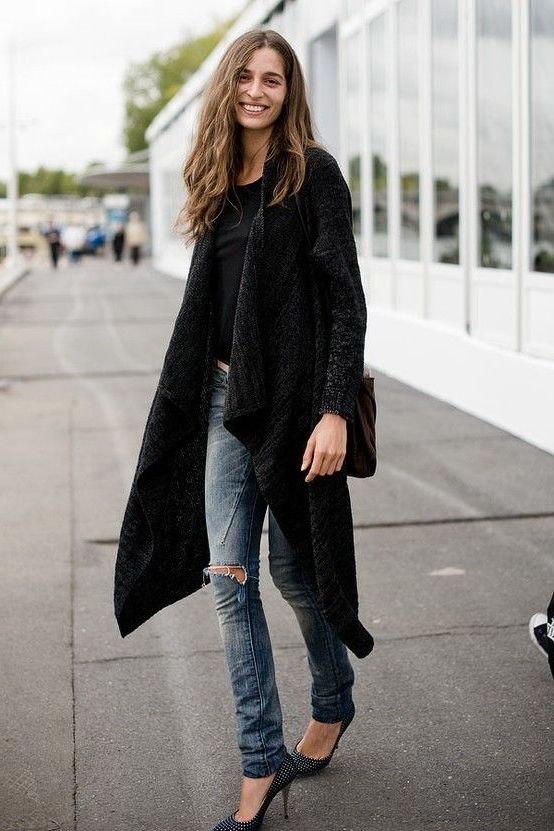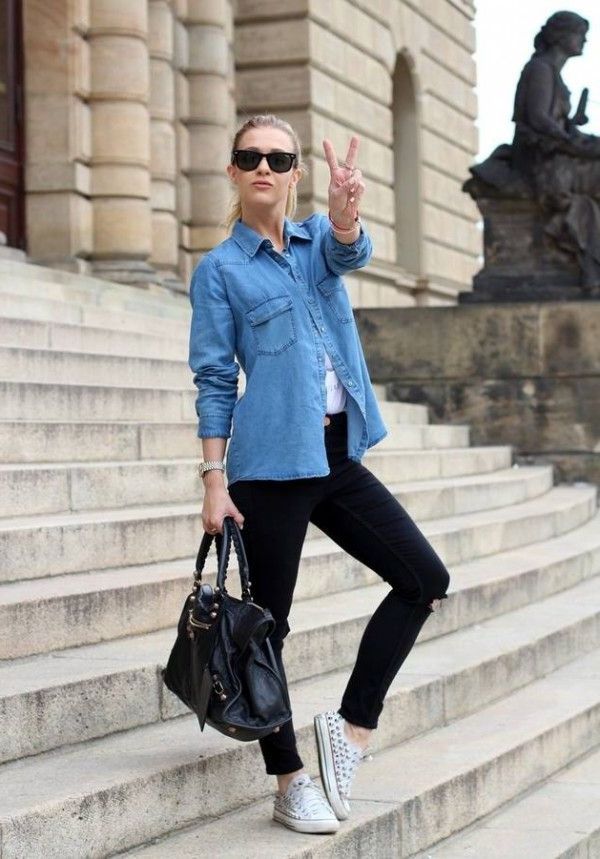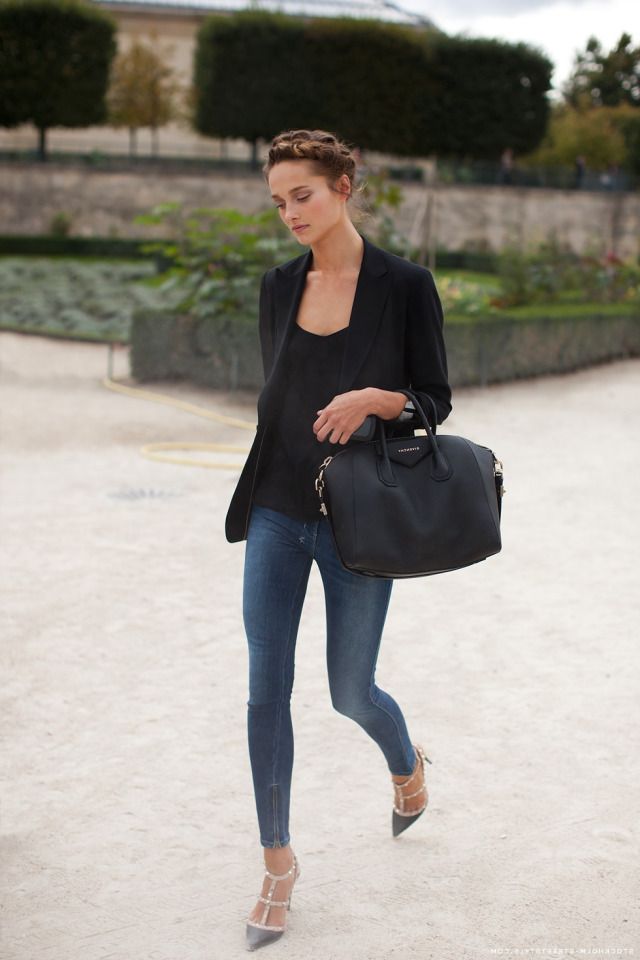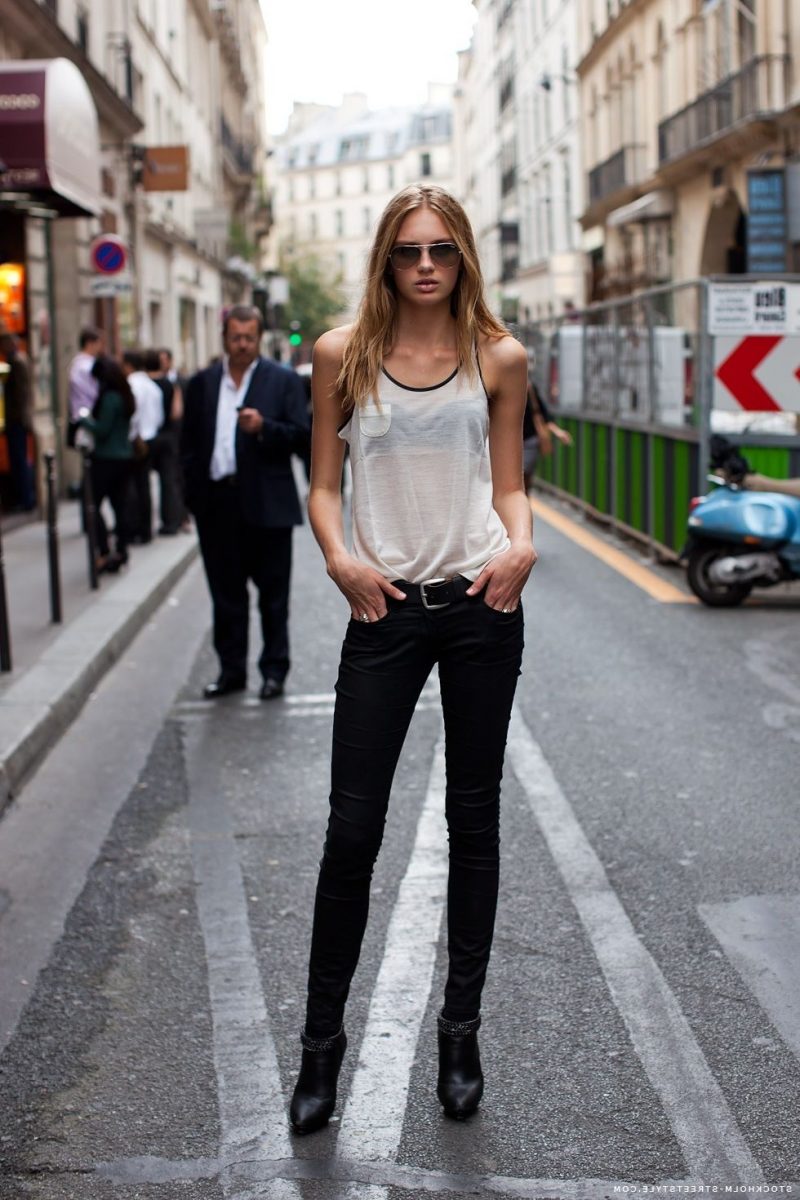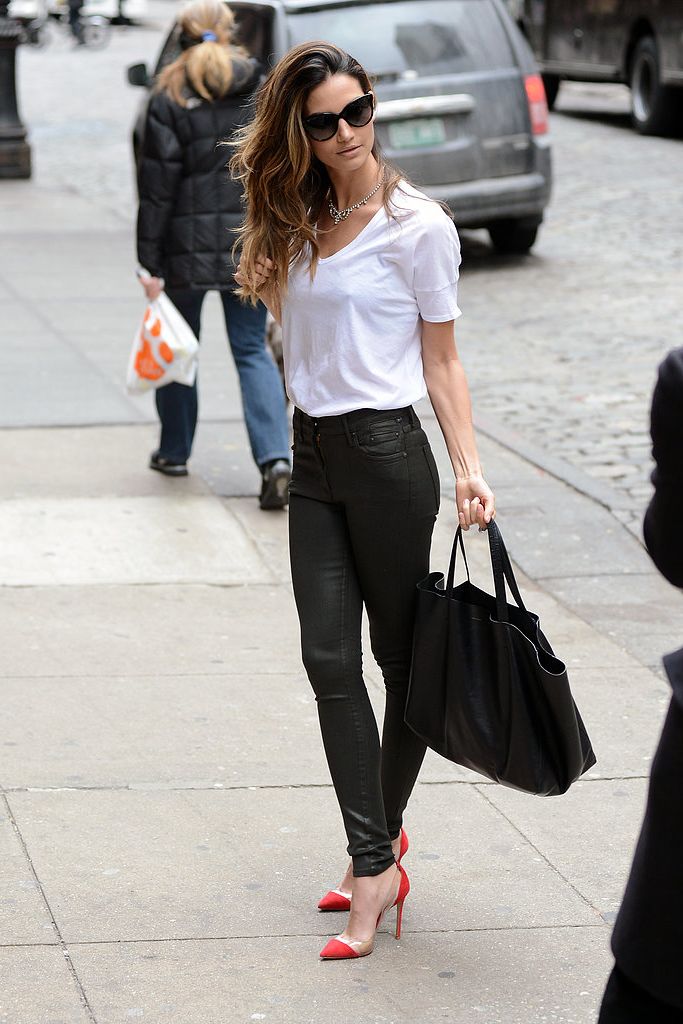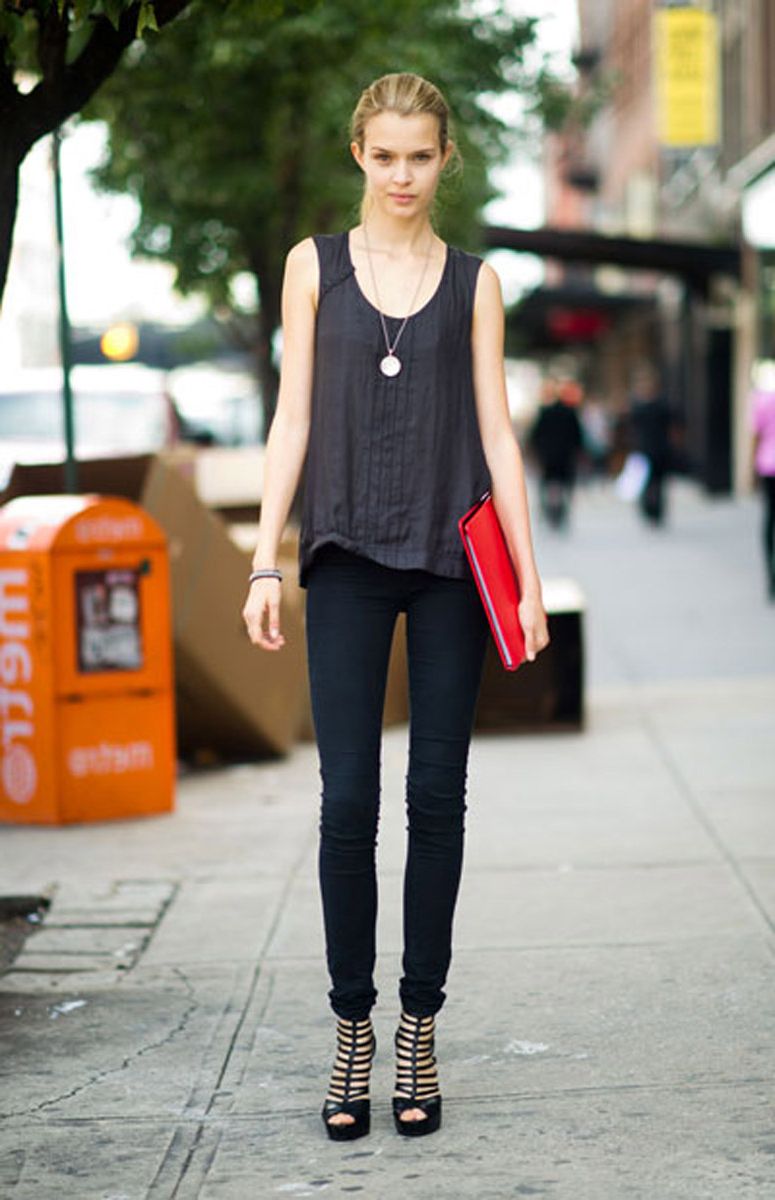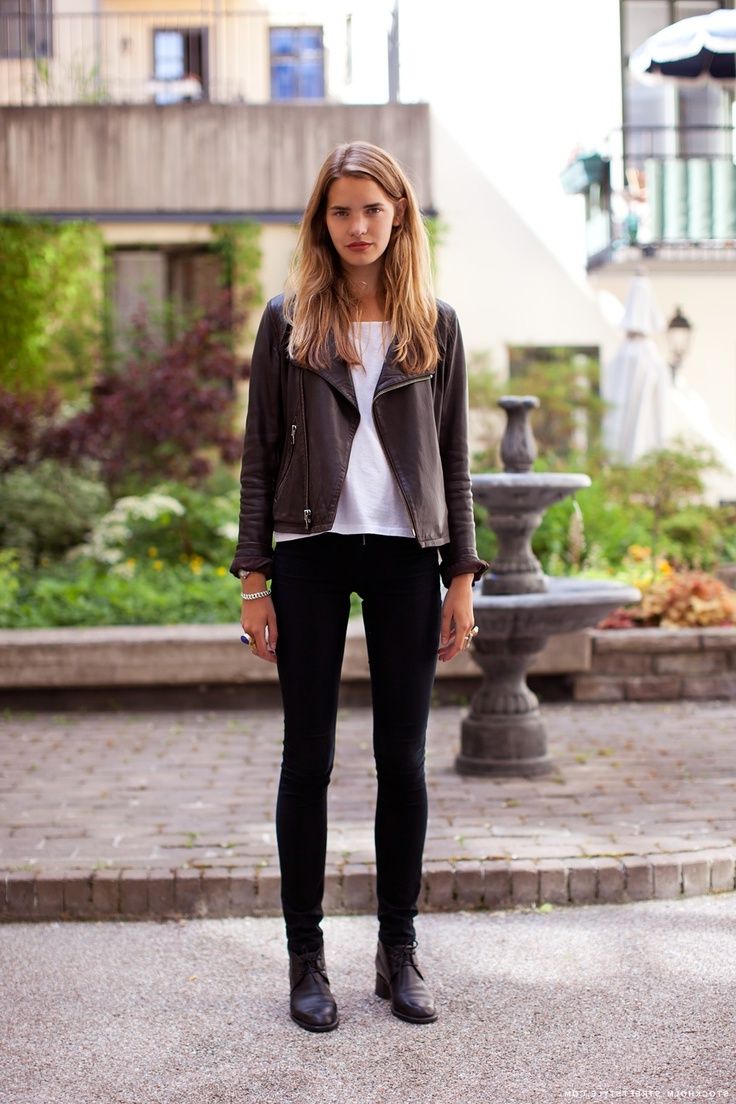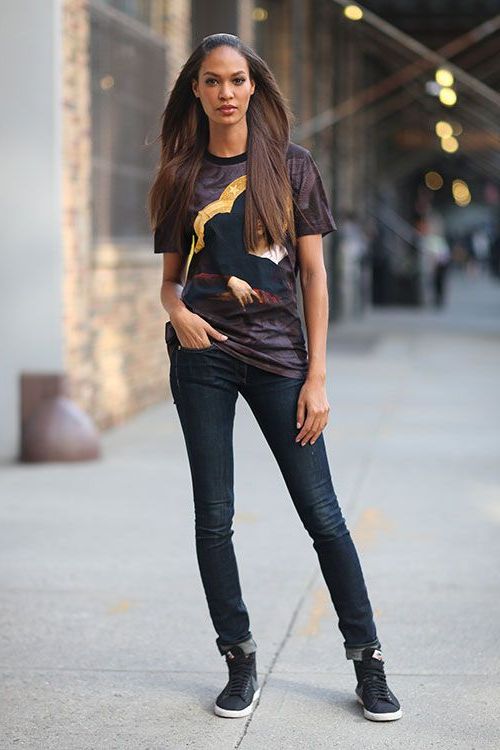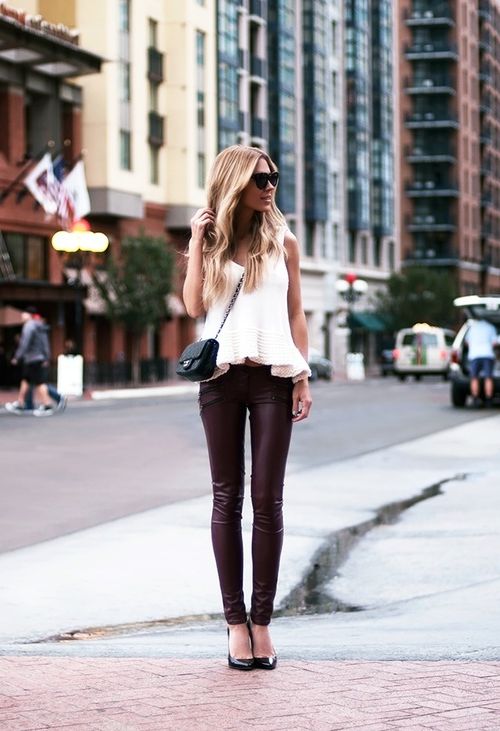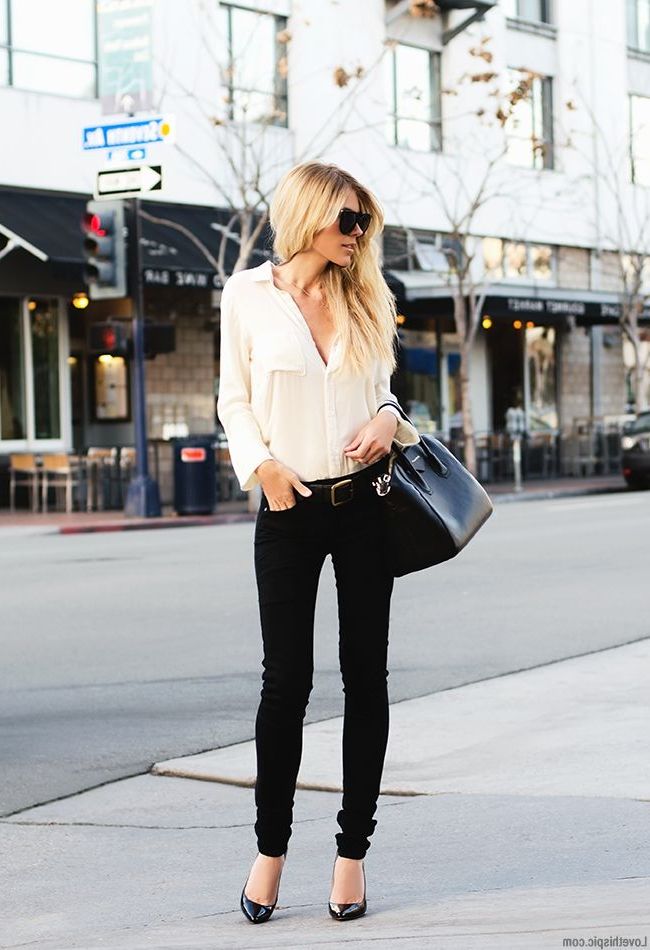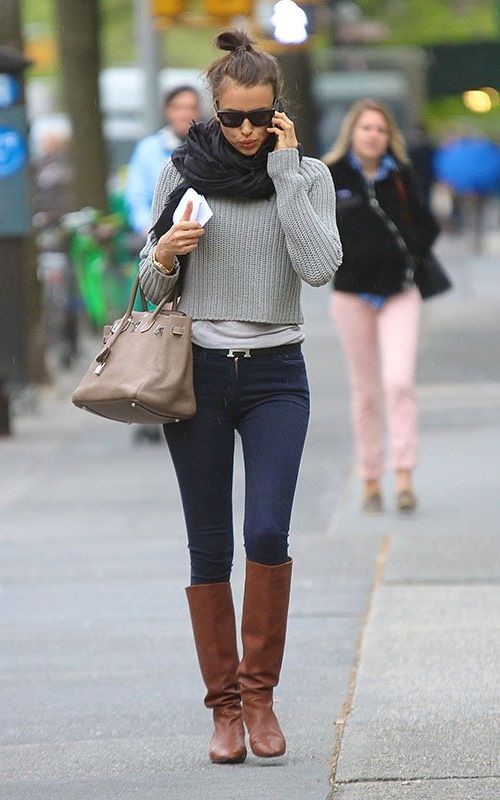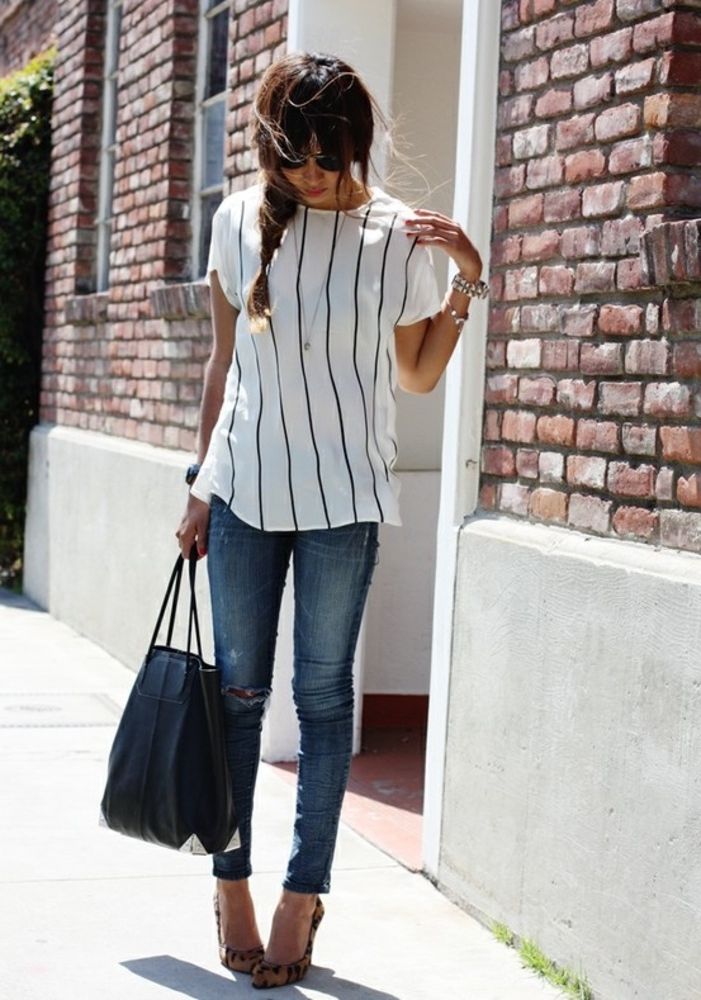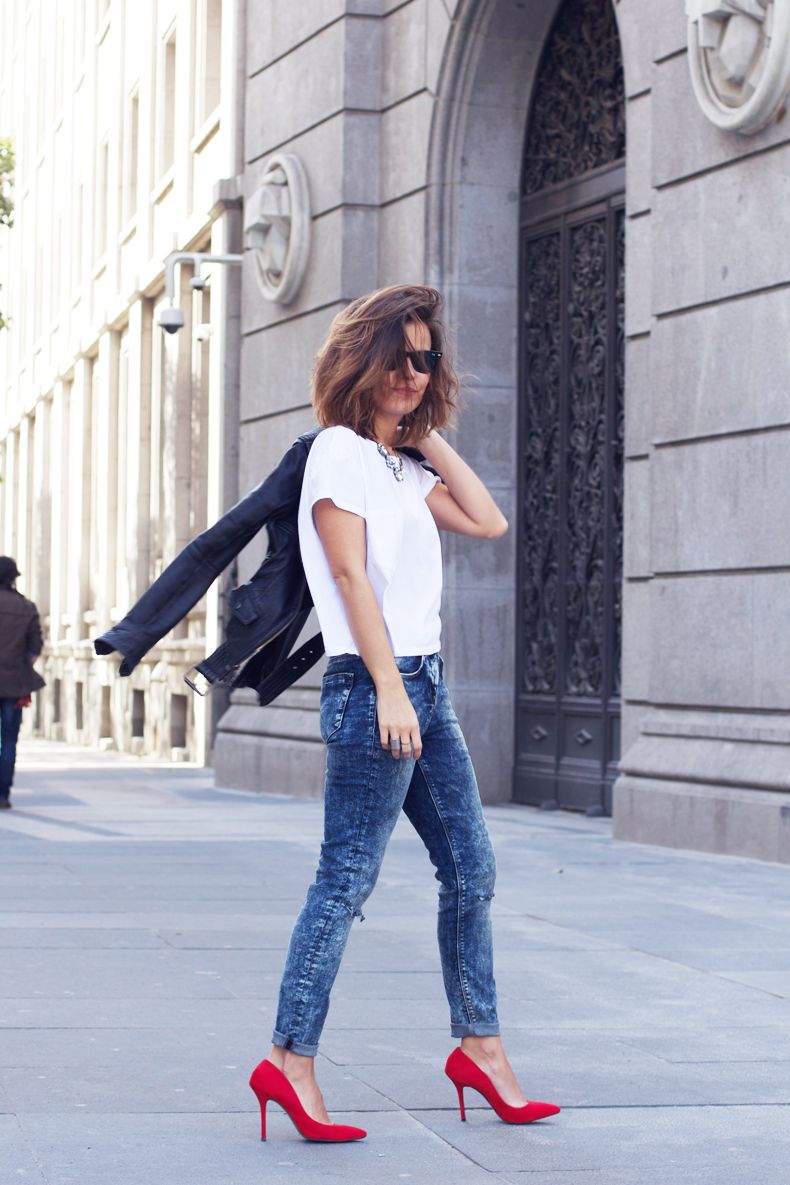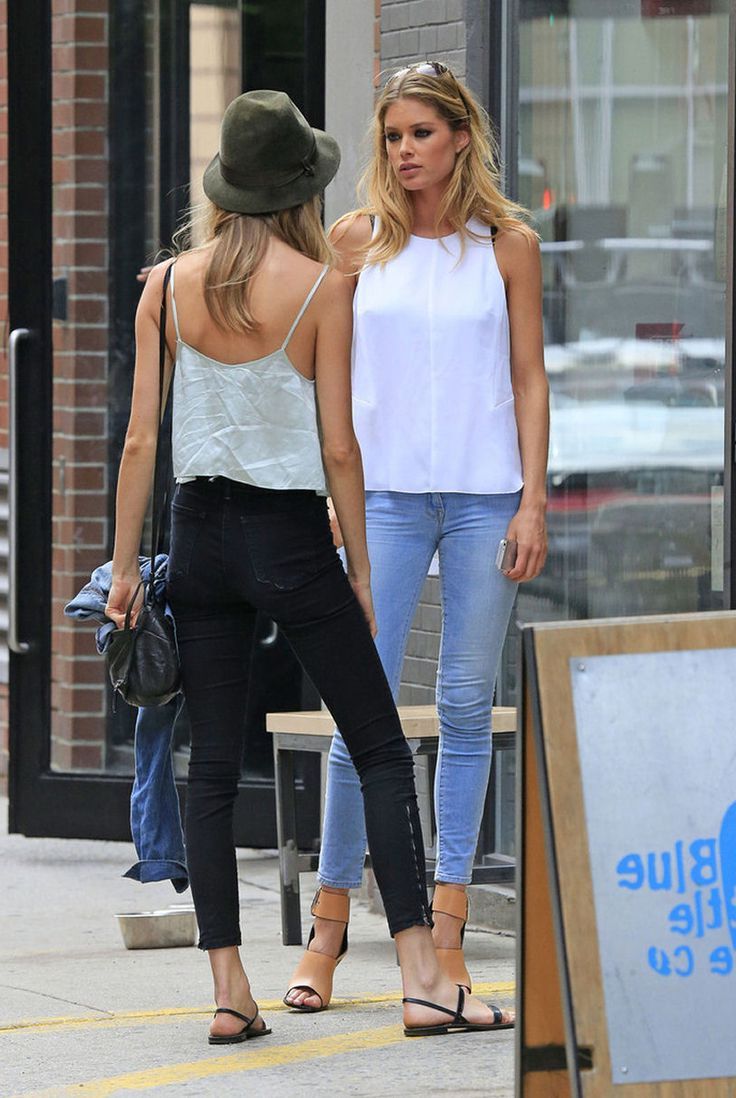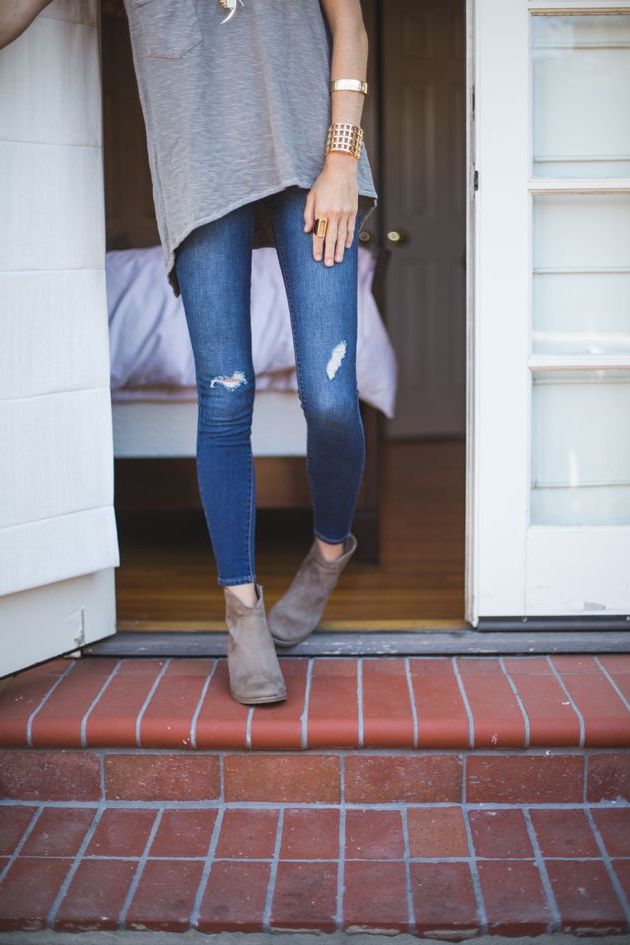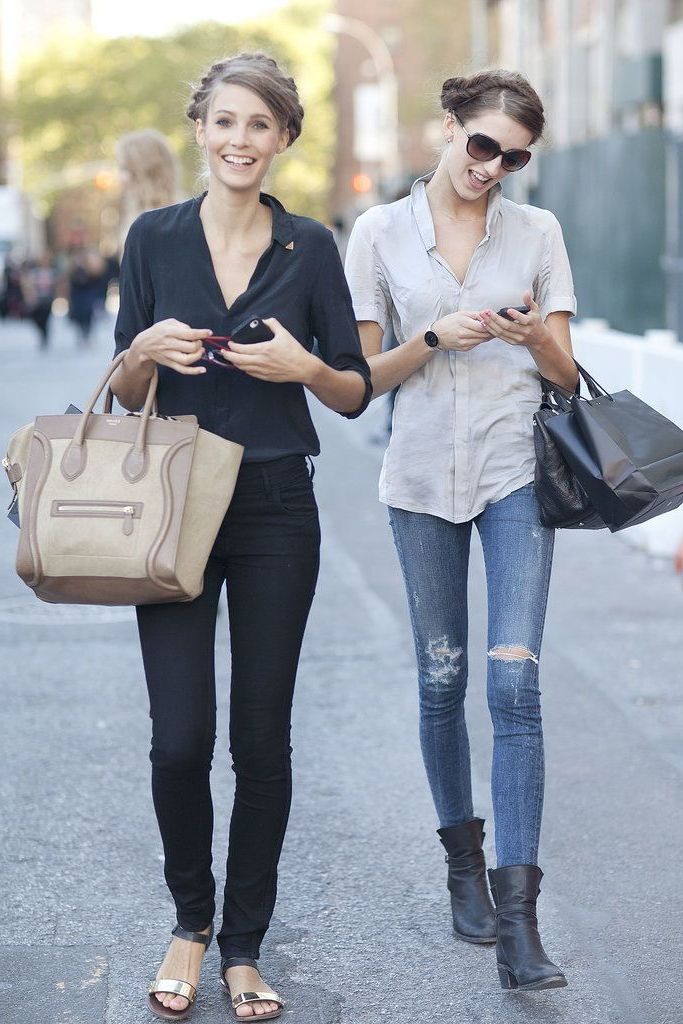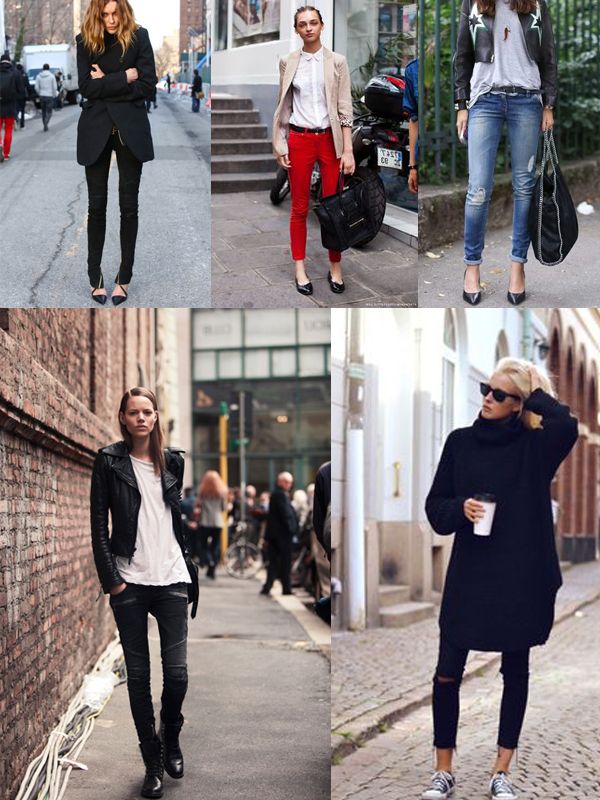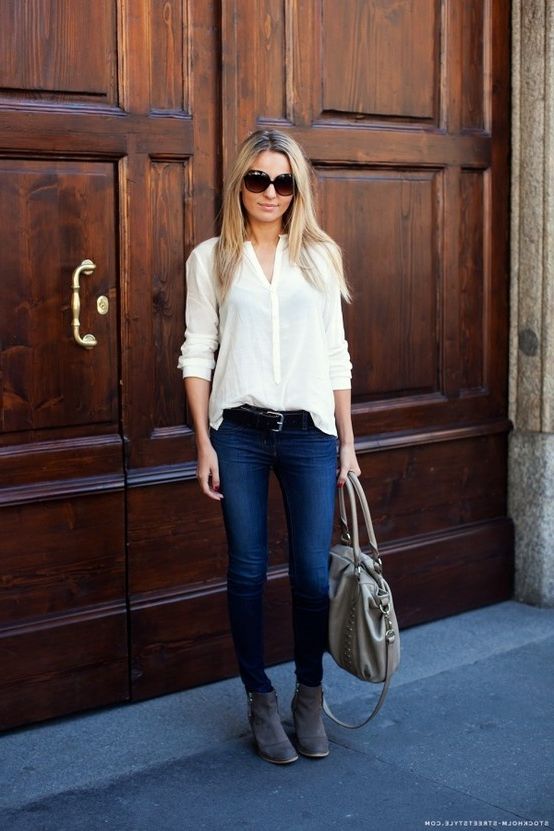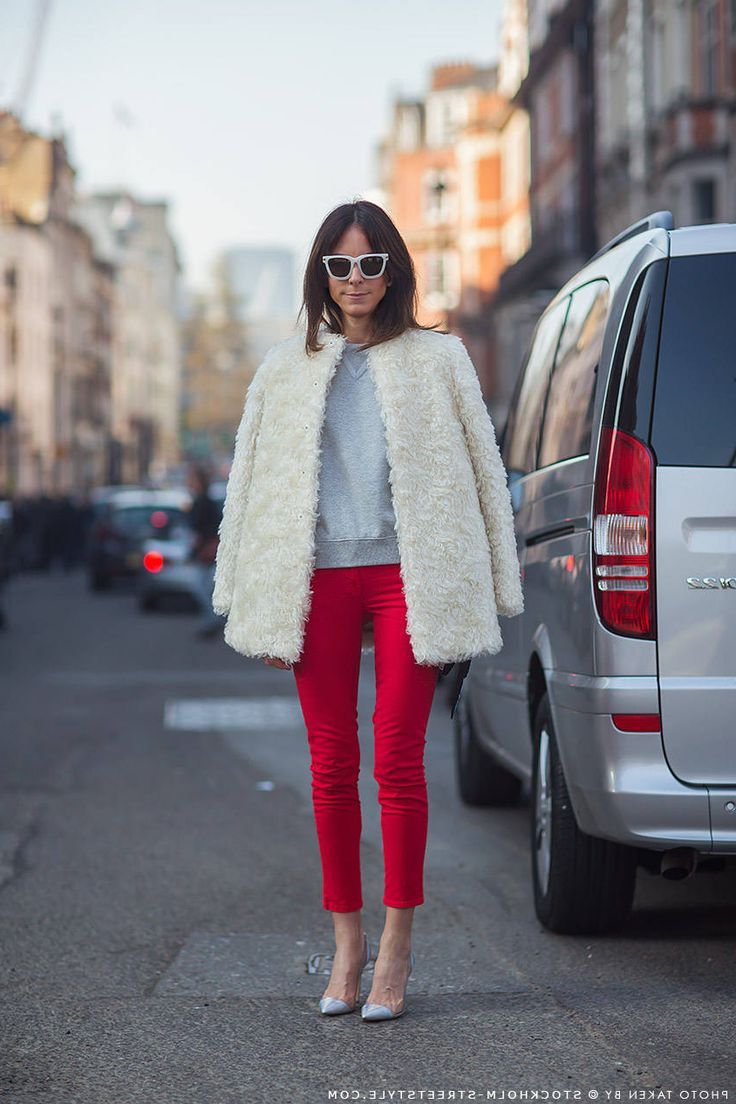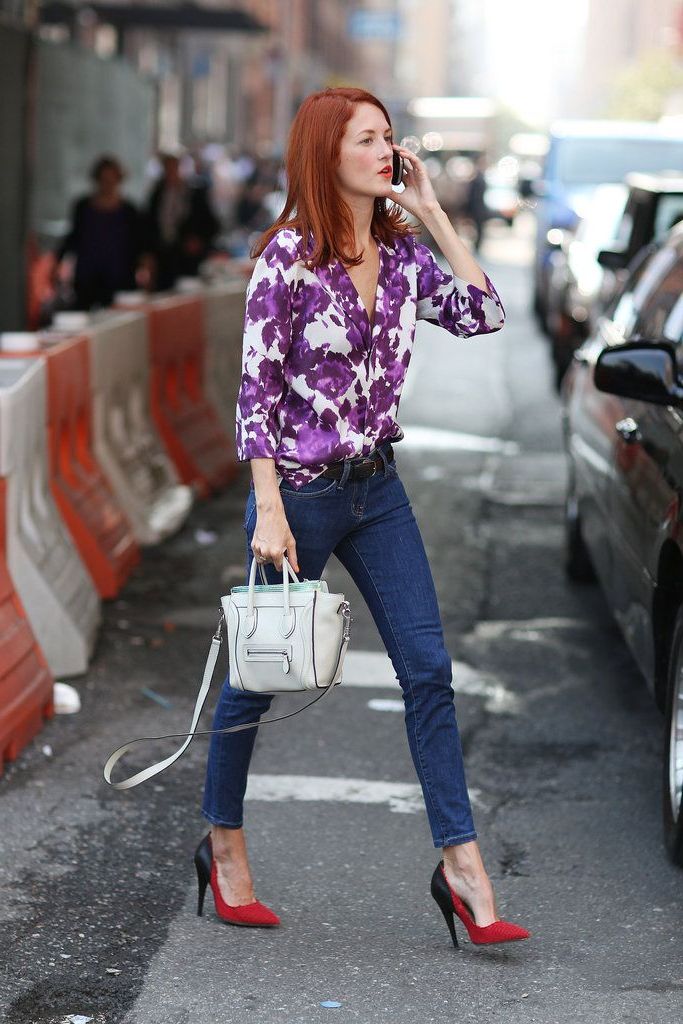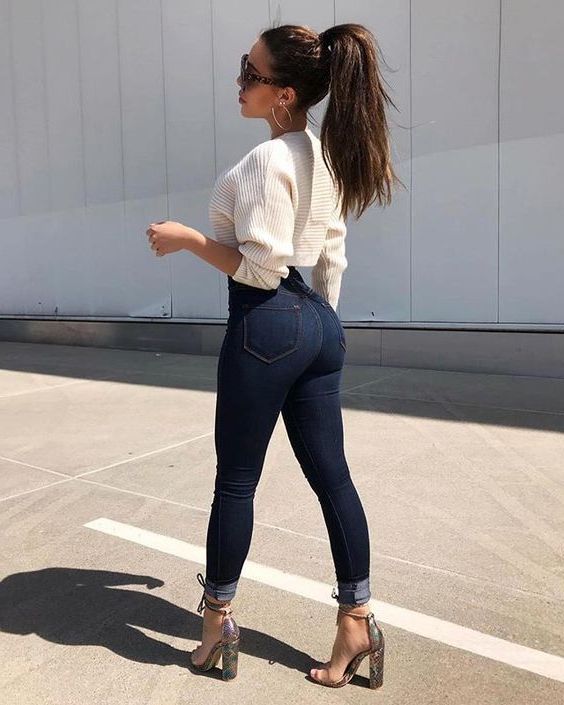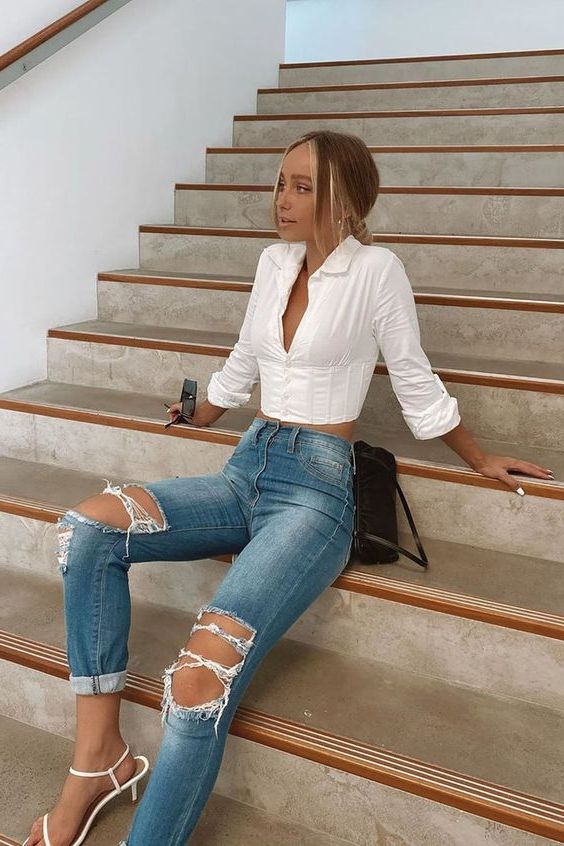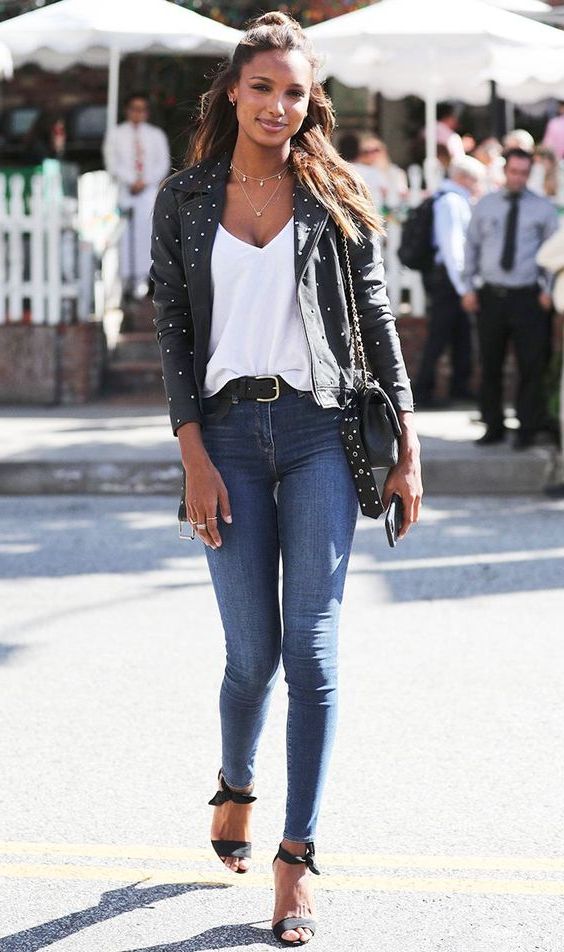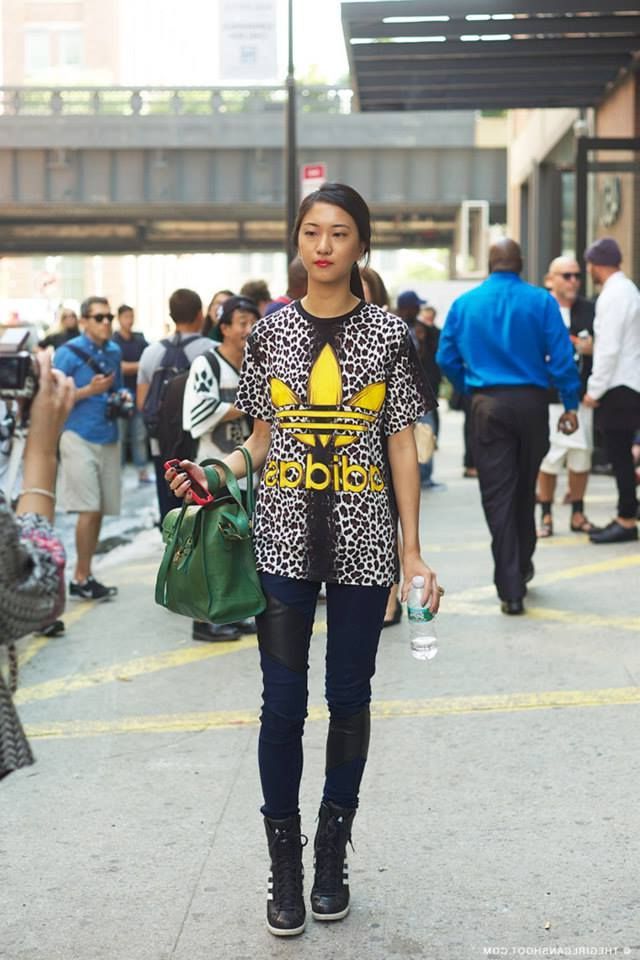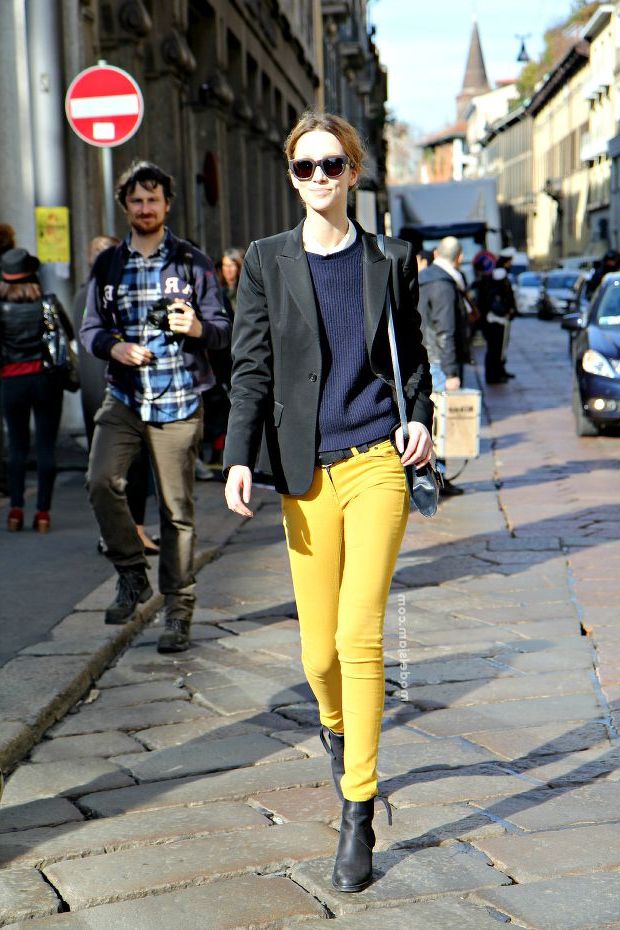 These jeans come in various details and colors, from white to blue and black to ripped and printed. Plus, you are free to wear them with absolutely any shoes you like, starting from classic pumps, boots, posh stilettos to sneakers, sandals, and flip flops. Yes, these jeans look good with almost any top, whatever fits the occasion. And yes, they are super comfortable. Although stylists advice us trying on boyfriend, bootcut and flared jeans, but I am telling you, the skinny jeans will never leave us again.