If you are a fan of a black skirt, then this article is meant for you to read! You are about to know what shirts and tops can be styled with this bottom piece, how to choose the right combination and what's trending right now. Hope you find this blog post useful, read on!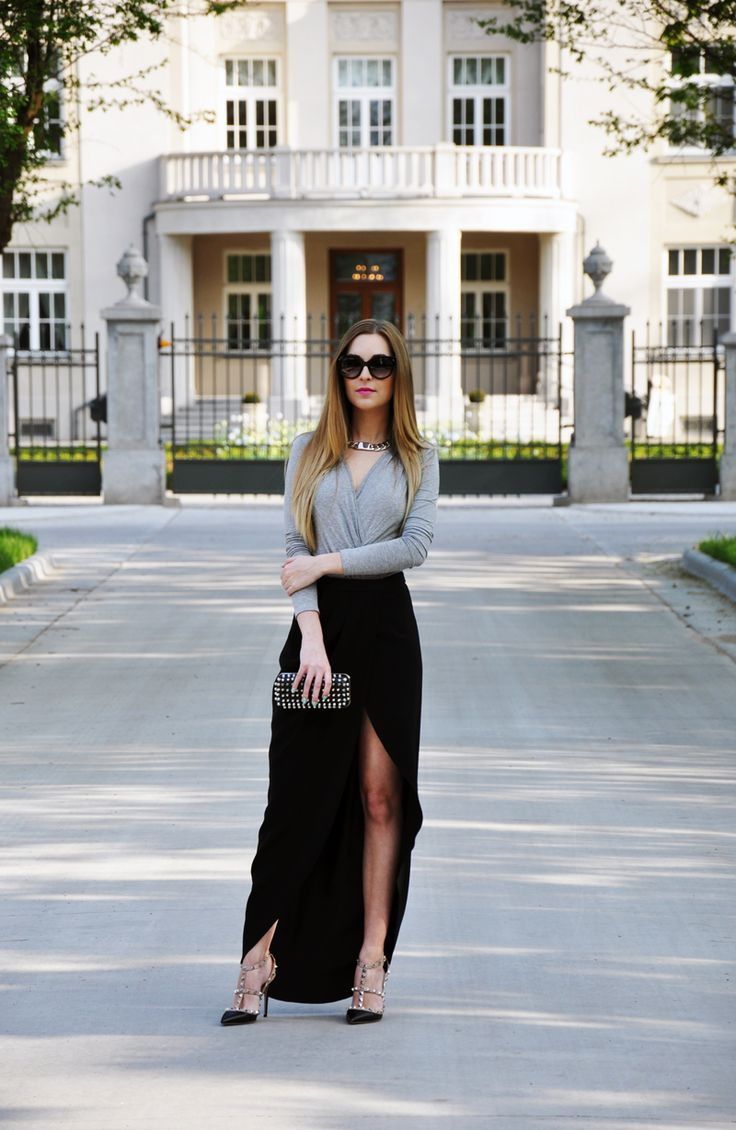 We see a grey wrap top tucked in a black maxi skirt completed with caged heeled pumps.
What To Wear With Black Skirts For Ladies
A black skirt is a very necessary piece in every woman's wardrobe. It will always come to the rescue when you have nothing to wear for your upcoming business lunch, date or walking with friends. A black skirt can be easily combined with dozens of clothes. You can improve your current style. If someone asks you: what can I wear a black skirt with?» Your answer should be: "Everything fits a black skirt!" In real life, you still need to figure out what tops do look cool with black skirts, that's why we are here to help you out.
A black skirt can be one of the most versatile pieces in your wardrobe. Whether it's a pencil skirt, a-line, midi, mini, or maxi skirt, you can wear it with a variety of tops and accessories to create different looks. When styling a black skirt, treat it like a neutral that can work for any occasion. By mixing it with different pieces, you can make your skirt casual, professional, or glam. Additionally, you can add warm pieces to stay toasty during winter.
With Sleeveless Crop Top In Black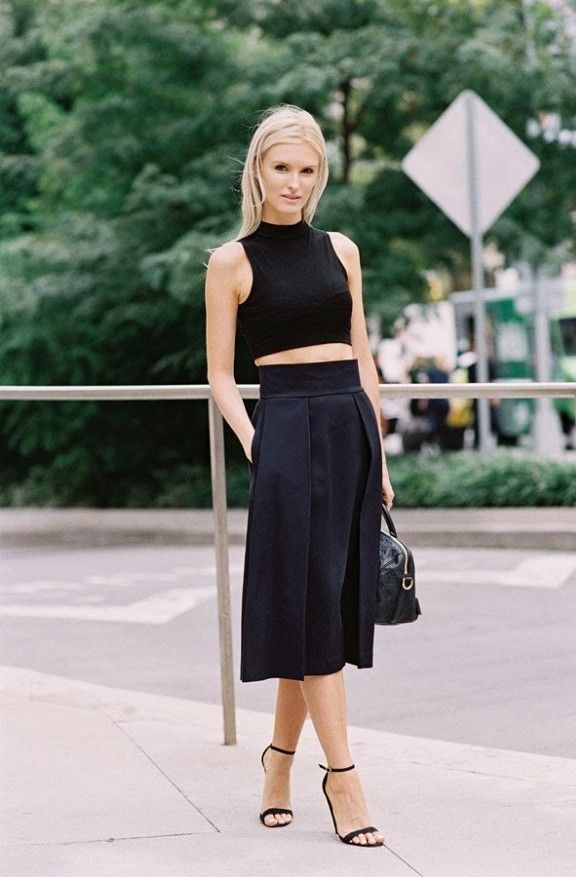 With Knitted Top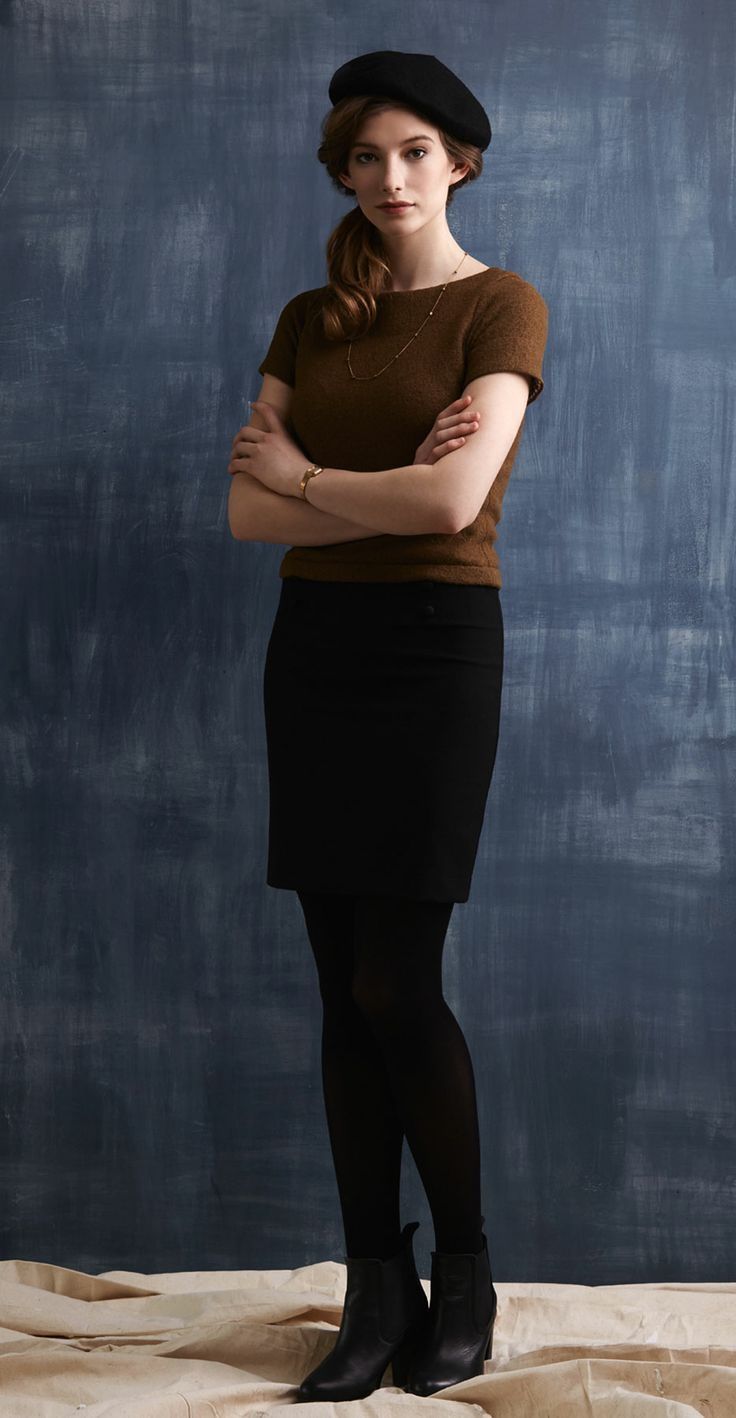 With Printed Pussy Bow Top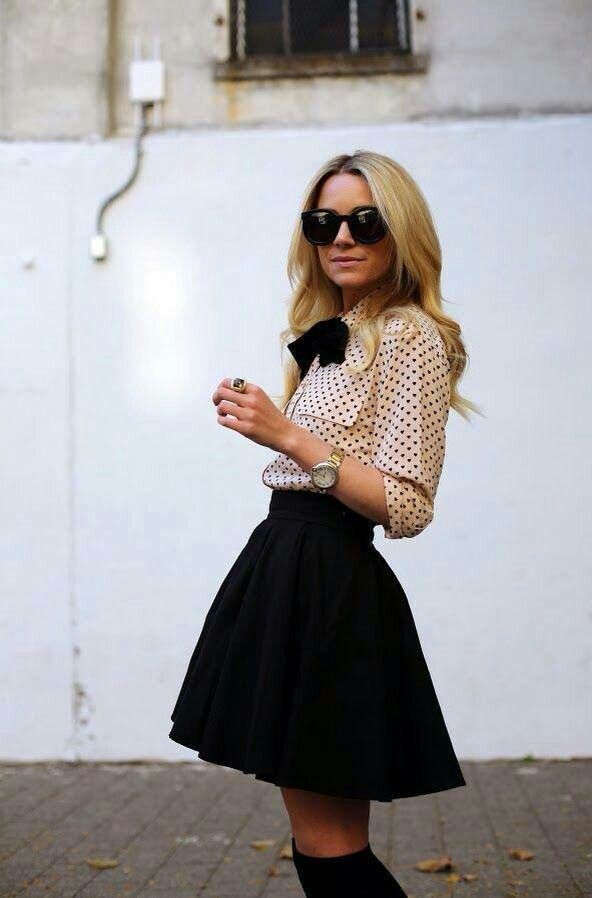 With Corset Top In Black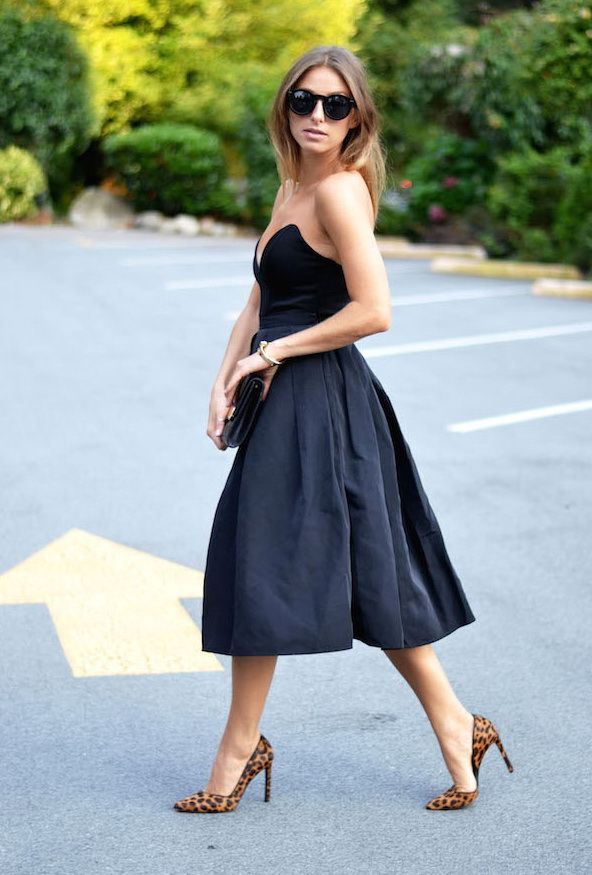 With Off Shoulder Striped Top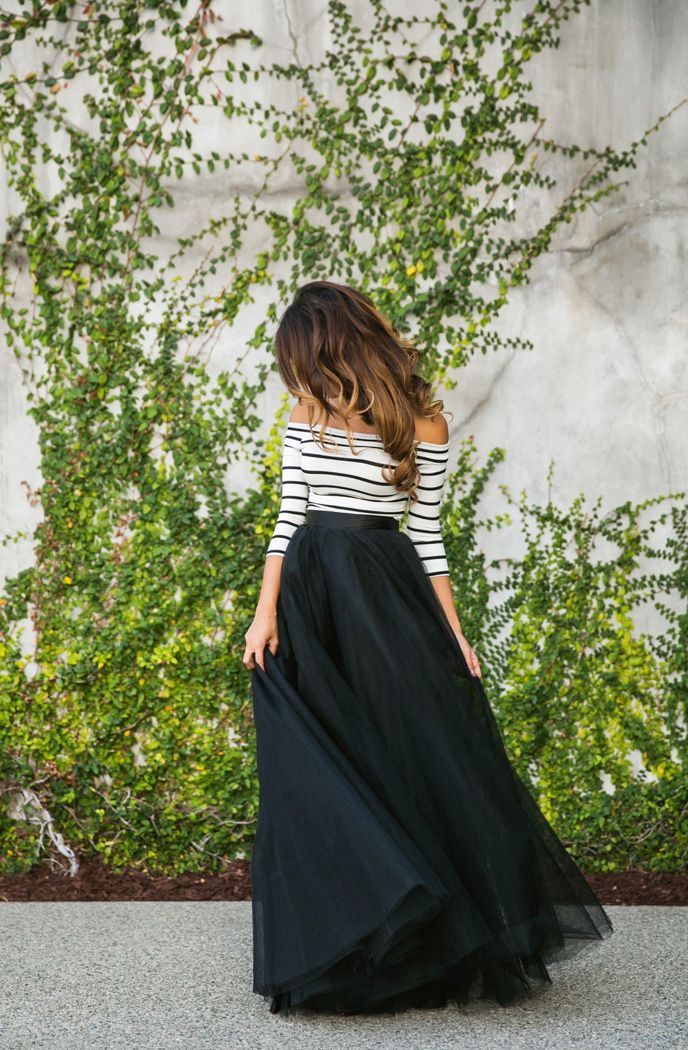 What Should I Wear With A Full Black Skirt?
If you want to look rich, then a black long, full skirt is just what you need. It does look great with a white shirt and high-heeled shoes (can be sandals). The whole outfit can be created as a businesslike look or a casual one. If you replace high heels with flat sandals, you can keep things as casual as you like.
With a full black skirt, you can easily wear your favorite sweater or jumper, even an oversized one. Don't try to limit yourself with colors, grey and white look cool, but you can experiment with fuchsia, coral, violet, and lime.
With A Chambray Shirt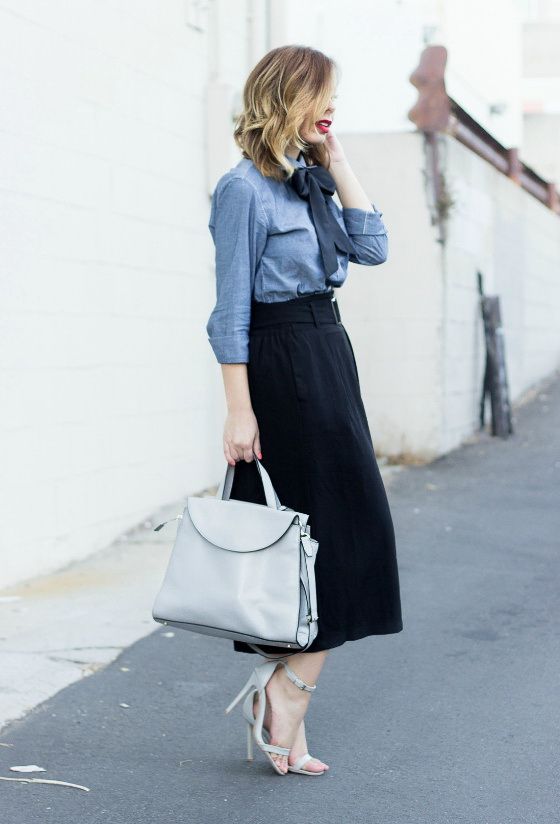 With Sleeveless Tee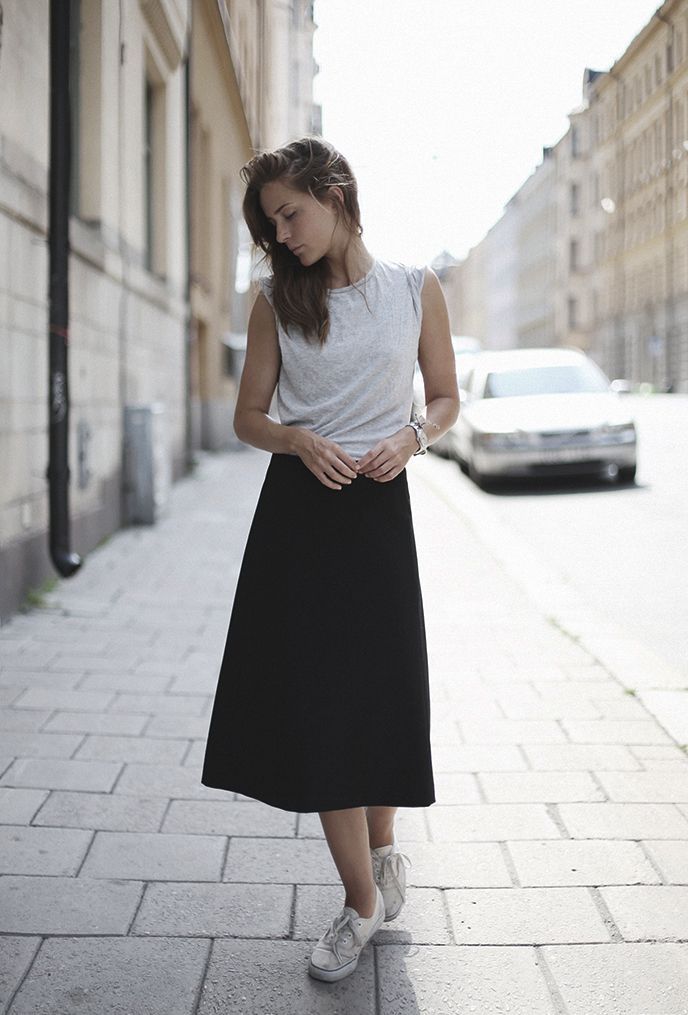 With Front Lace-up Shirt In White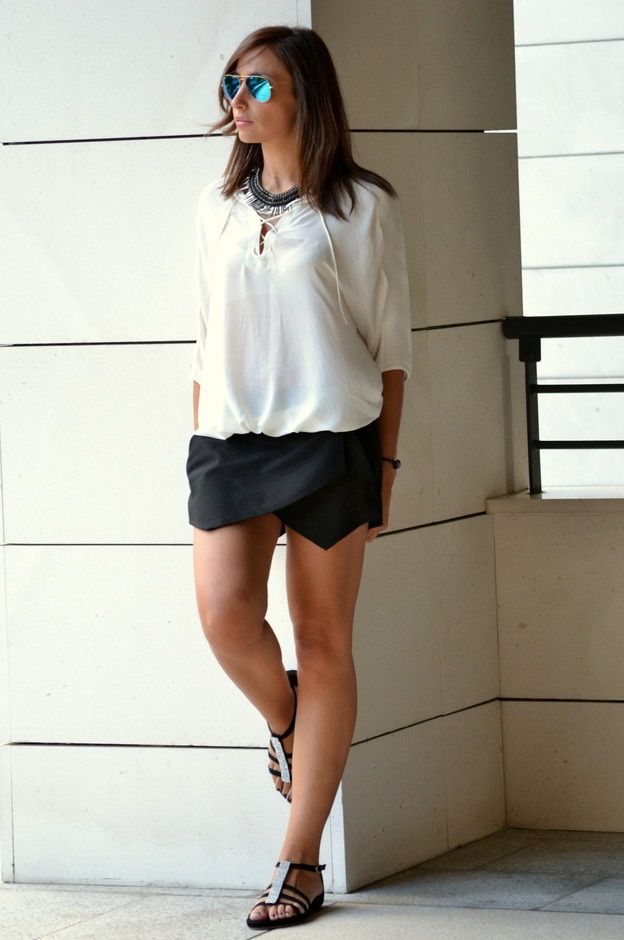 With Black-White Striped Top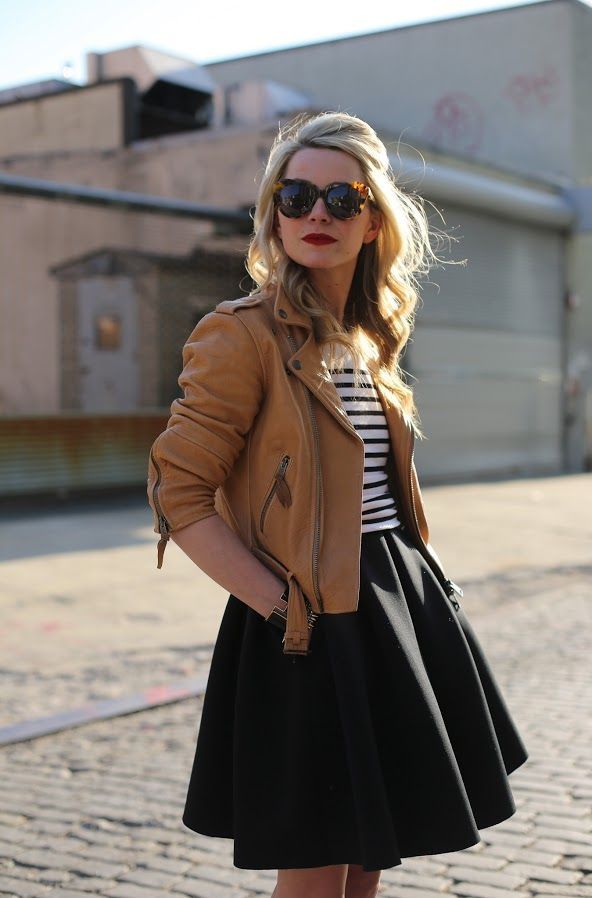 What Tops To Wear With A Black Circle Skirt?
This type of skirt looks playful and girlish, even if it is colored in black. You definitely need to have slender legs to wear such skirts. But even if you are a curvy woman, you can still wear it, just keep in mind keeping away from mini circle skirts. I love seeing ladies who create outfits of LA student girls, such looks are ideal for studies and casual day-offs. Create such a look by adding a shirt in white, blue, pistachio, or grey color. If the weather is cold, you can also add a cozy layer, like a warm jumper.
With White Long Sleeve Top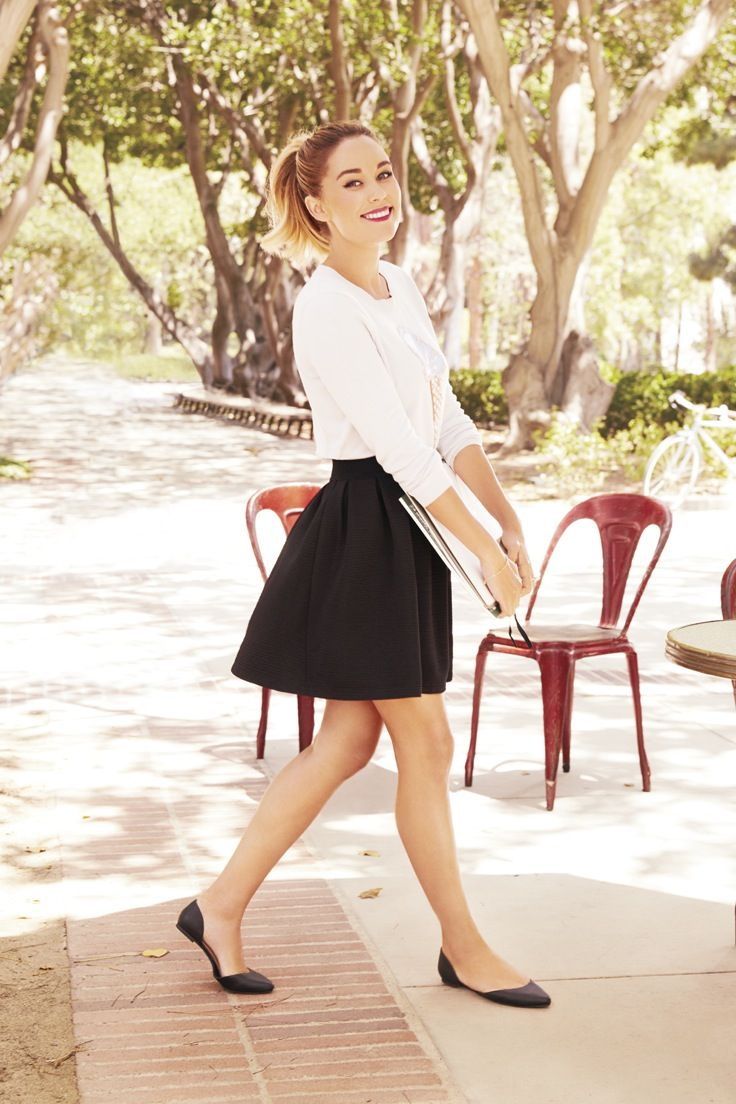 What about the little black skirt?
A mini black skirt should be in your wardrobe (only if the figure does not argue with this), because a short skirt can also look decent and attractive. You are free to show off slender legs, but make sure a slim-fit blouse and a jacket can create a nice balance, keeping a businesslike look. A short black skirt is ready to serve not only for those who are into classics but for those you love experiments.
With Blue Shirt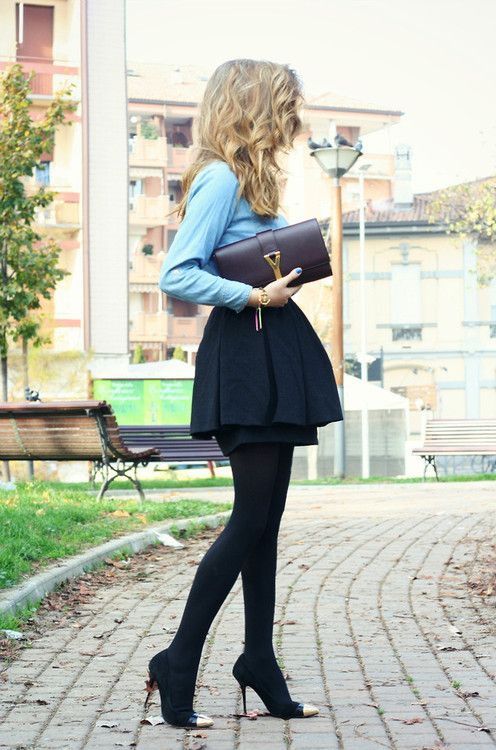 A circle skirt in black looks great with sweatshirts, my personal favorite is a sweatshirt in black-white stripes completed with bright ankle boots and a statement necklace.
With a black circle skirt, a denim top looks great too, it can be either a shirt or a jacket. A denim jacket over a light white top combined with a circle skirt in black gonna look awesome.
With Love Sleeve Crop Top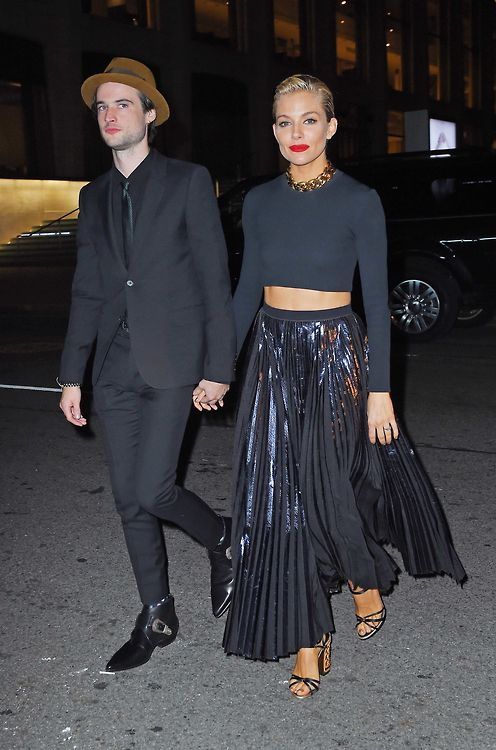 With A White Lace Shirt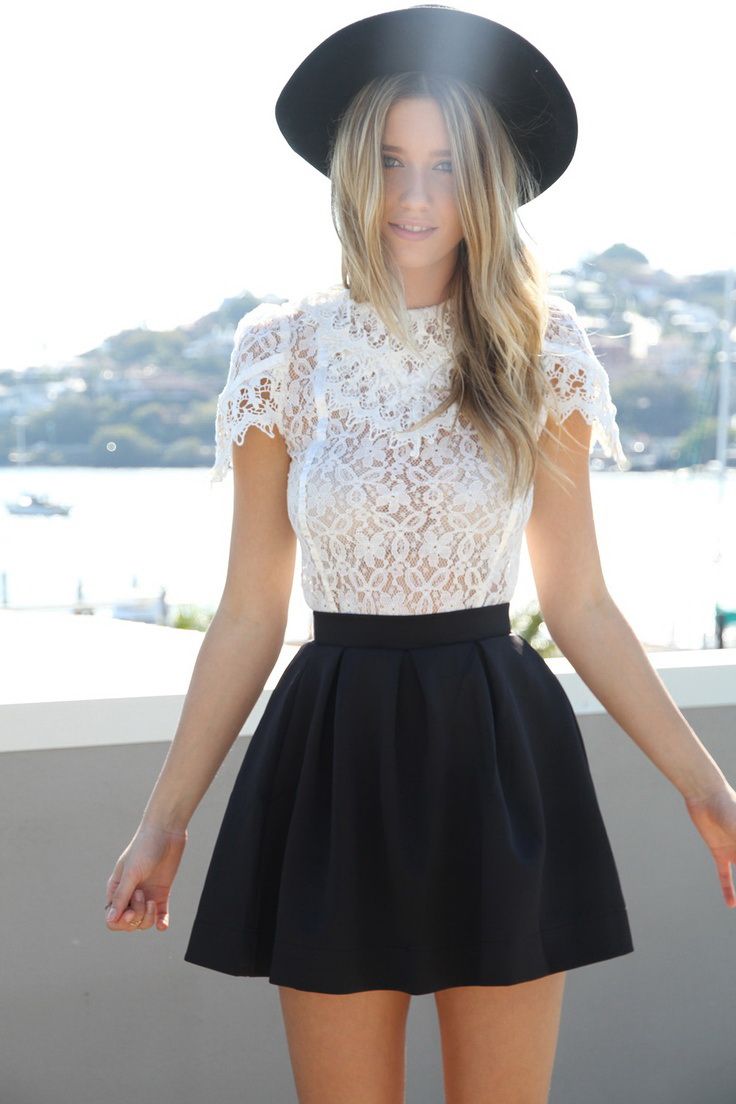 With Dotted Top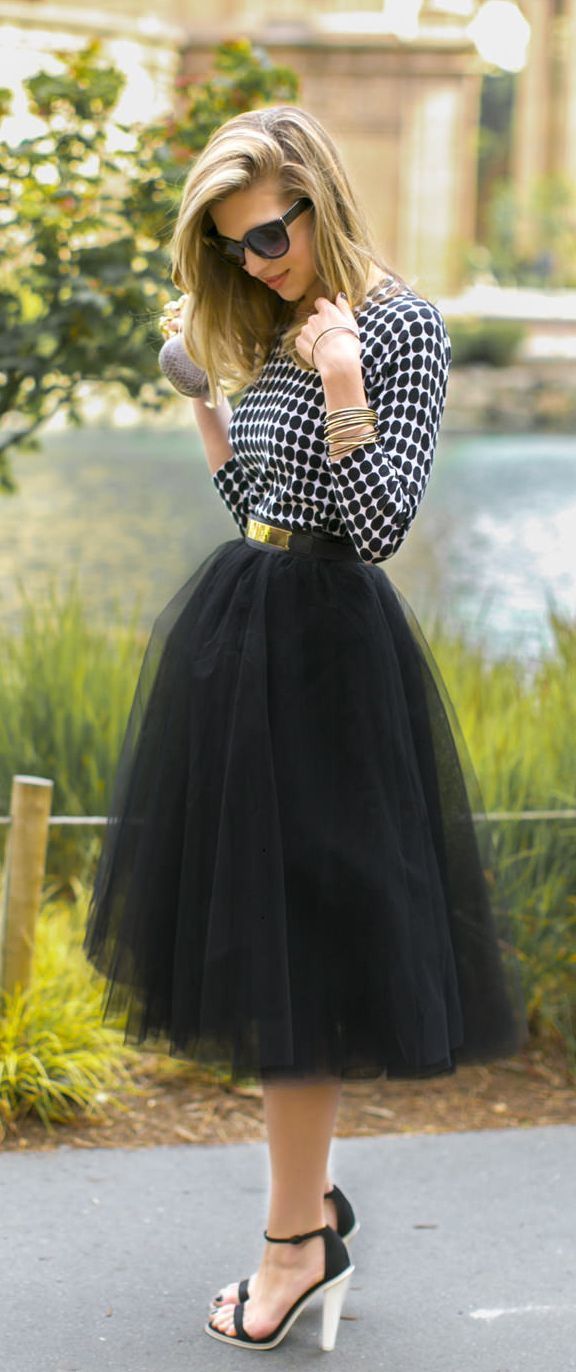 With Lace Semi-Sheer Top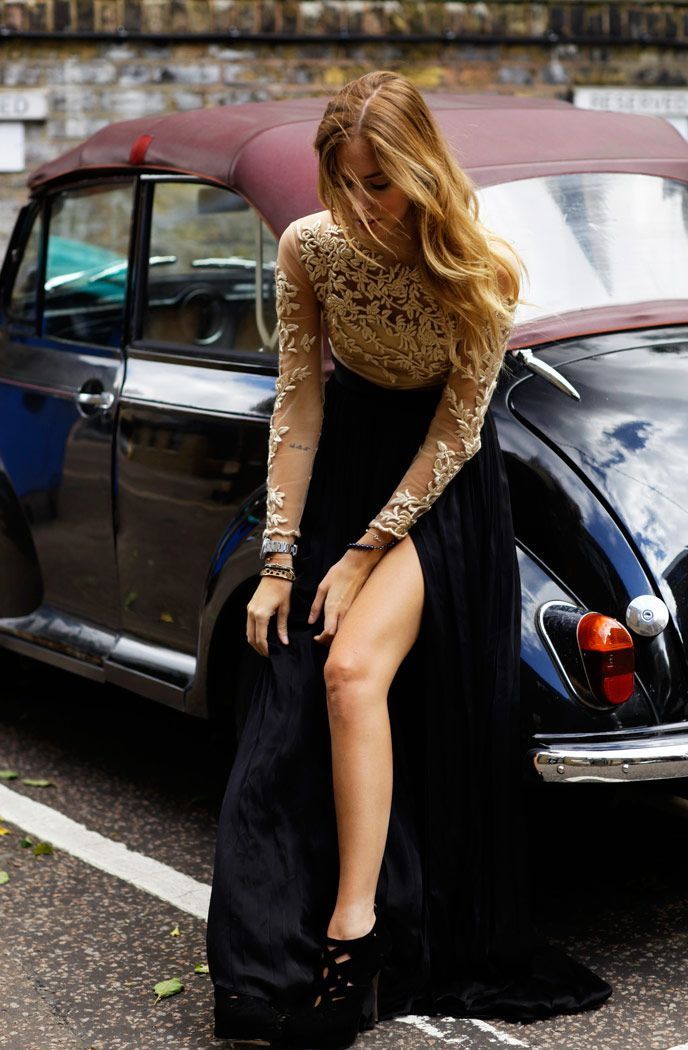 With Ribbed Knit Sweater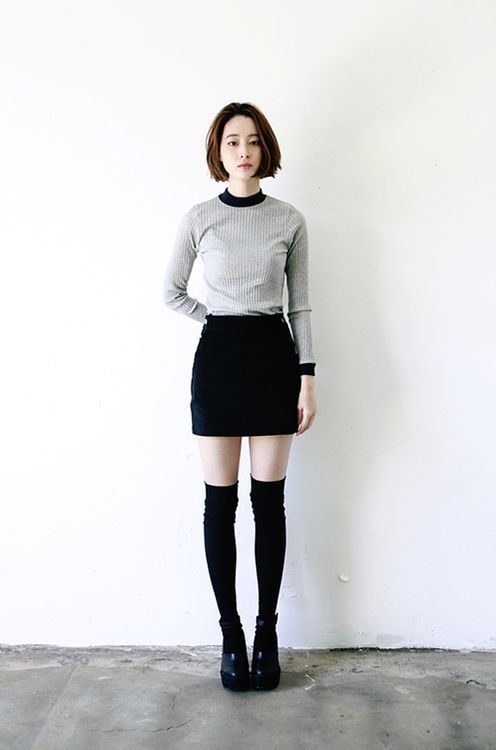 With A Long Sleeve Lace Sweatshirt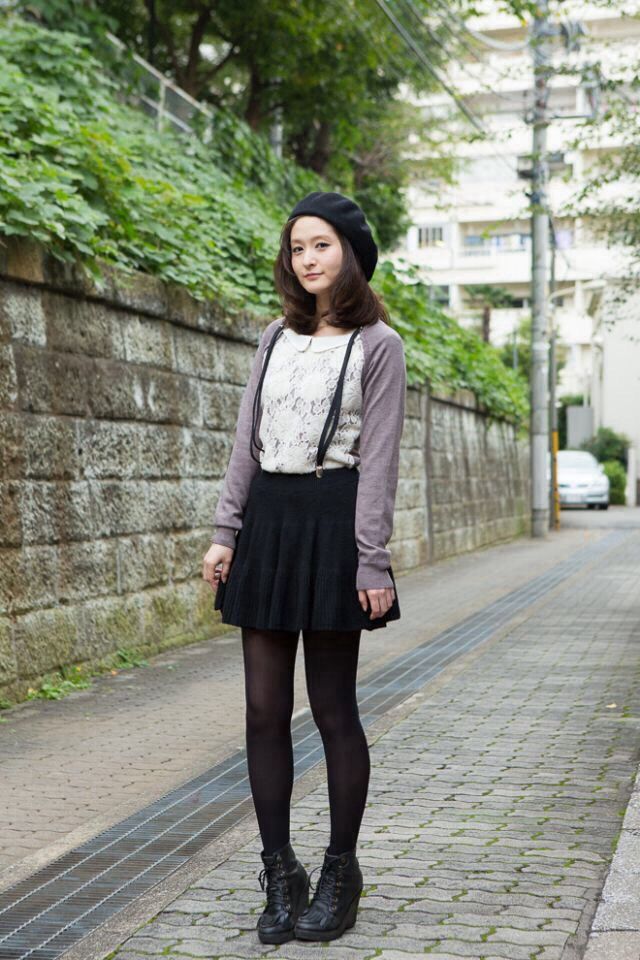 With A Camel Sweater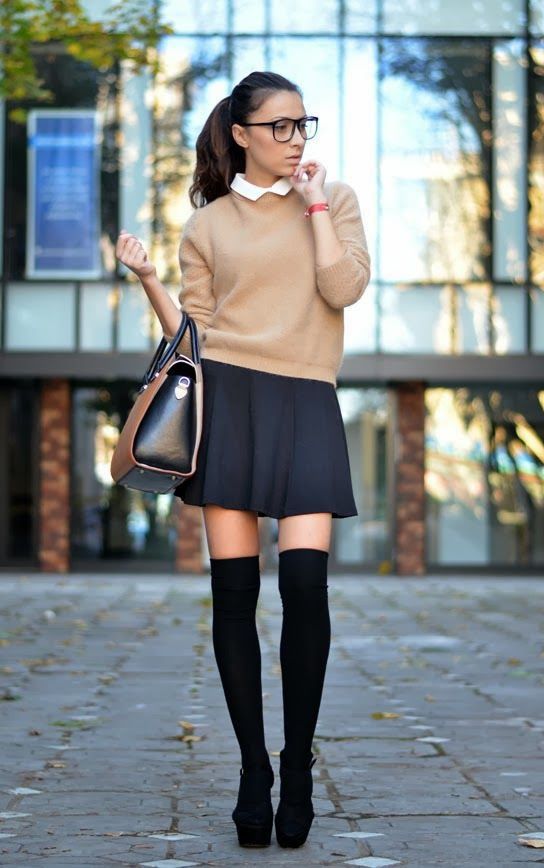 With A White Blouse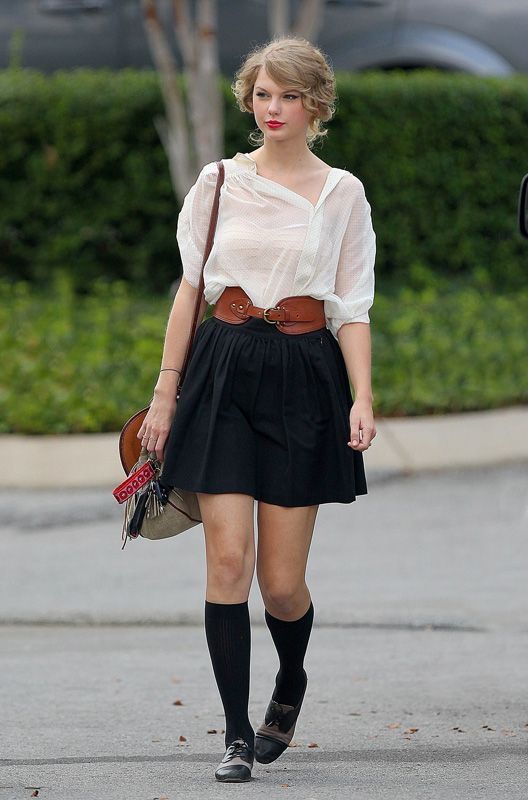 With Off-shoulder Top In Black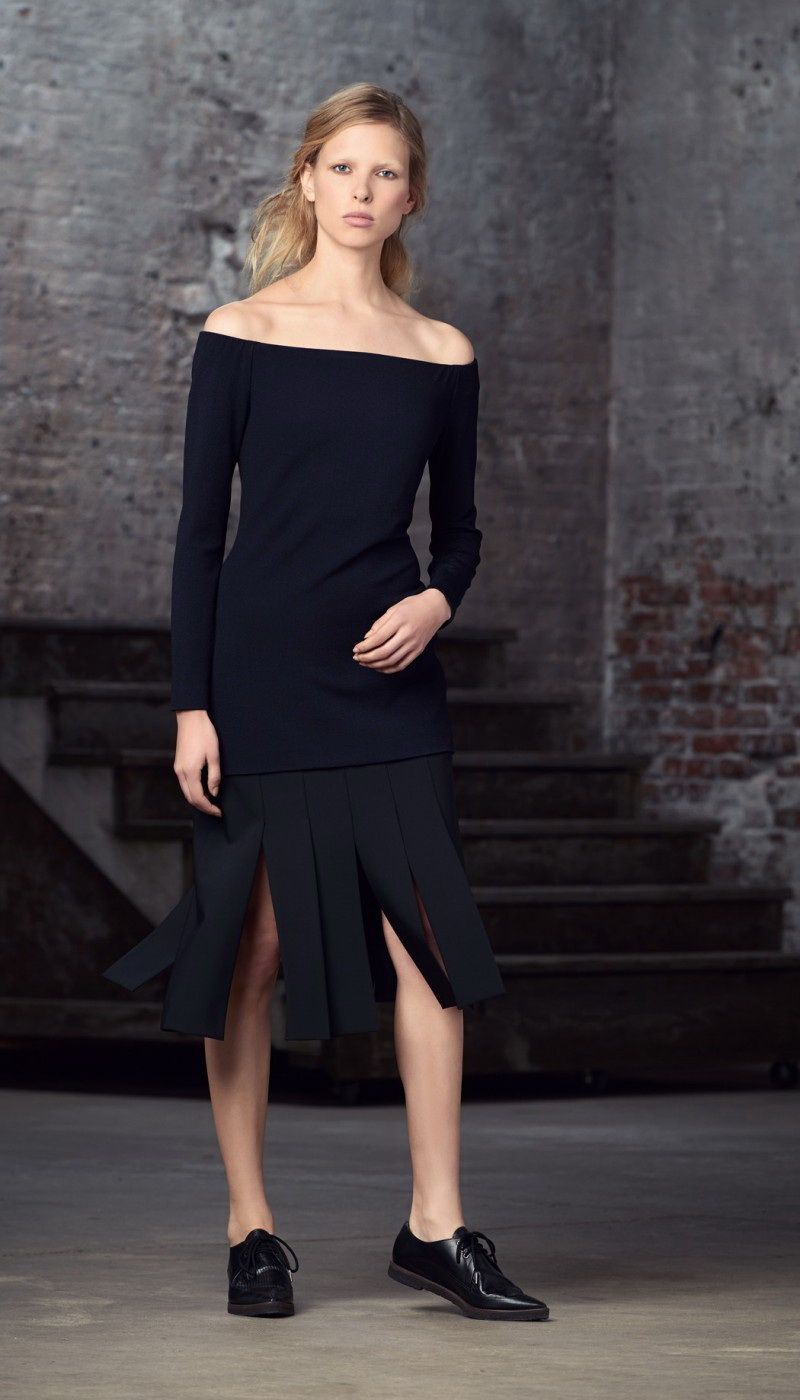 With A Black Turtleneck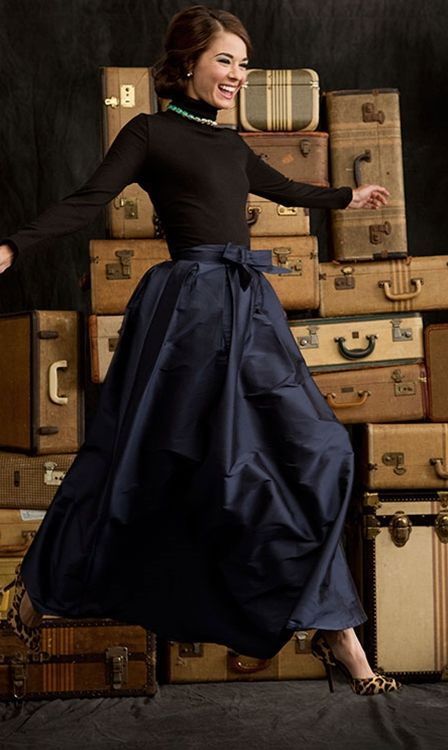 With A Black Lace Top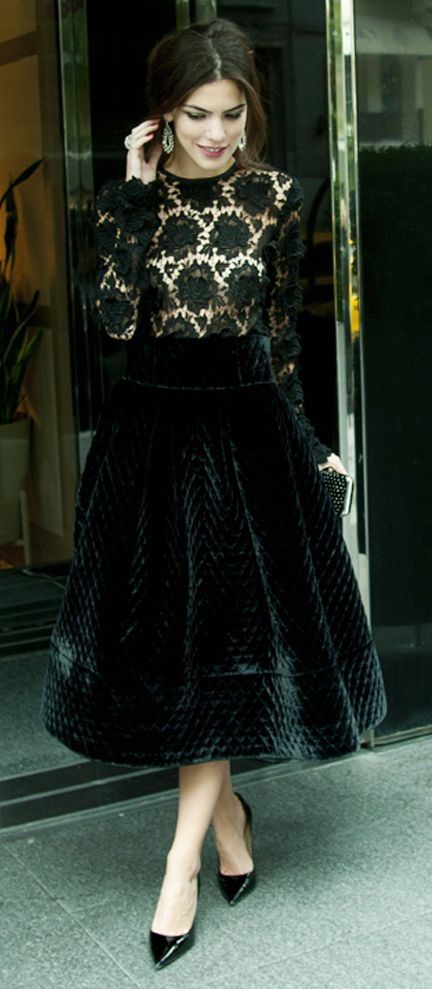 With A Purple Shirt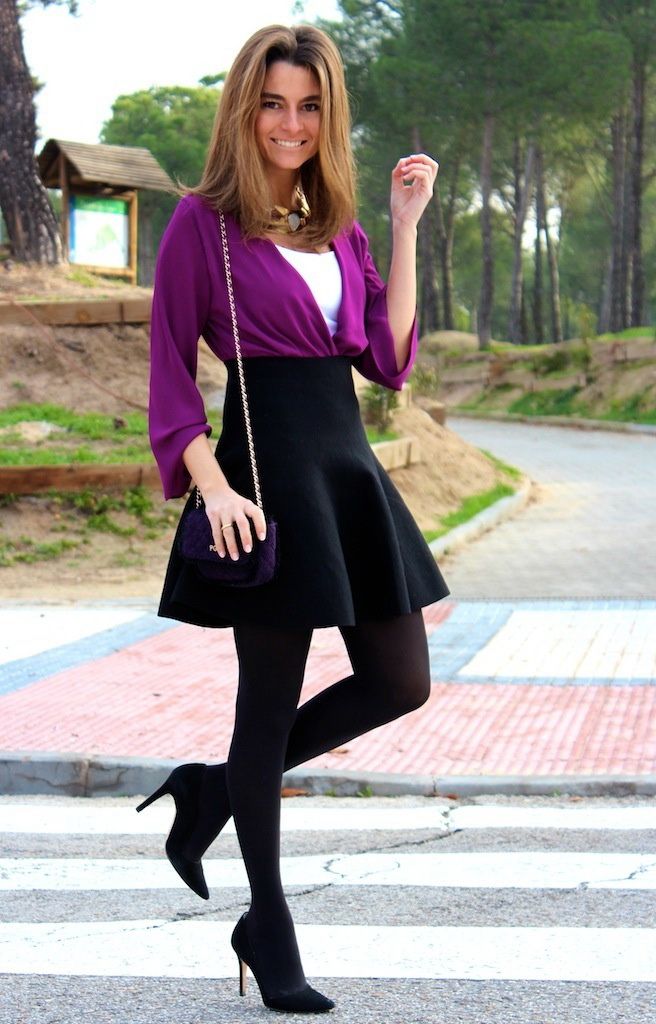 With A Dotted White Blouse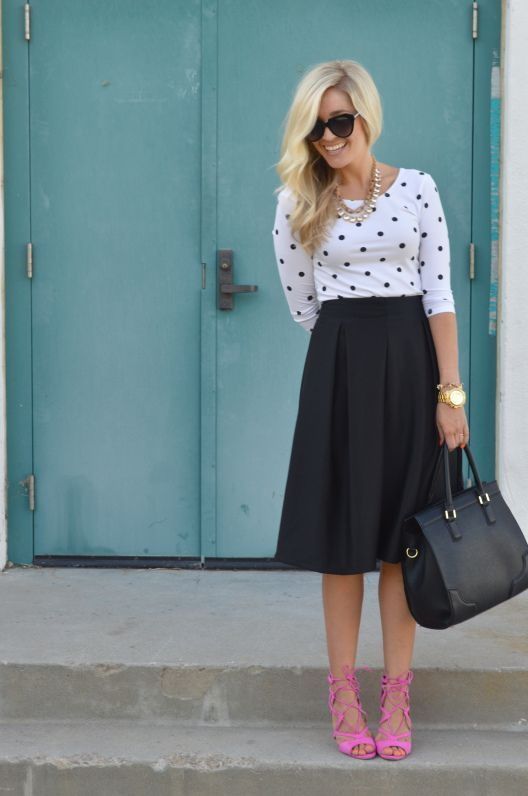 Source:
WikiHow