You can never know when you will like a wrap coat. Today's blog post is dedicated to my favorite wrap coats and ways how to style them this year. I will show you the latest street style ideas and I hope for your feedback, as I want to know I you like these coats or not.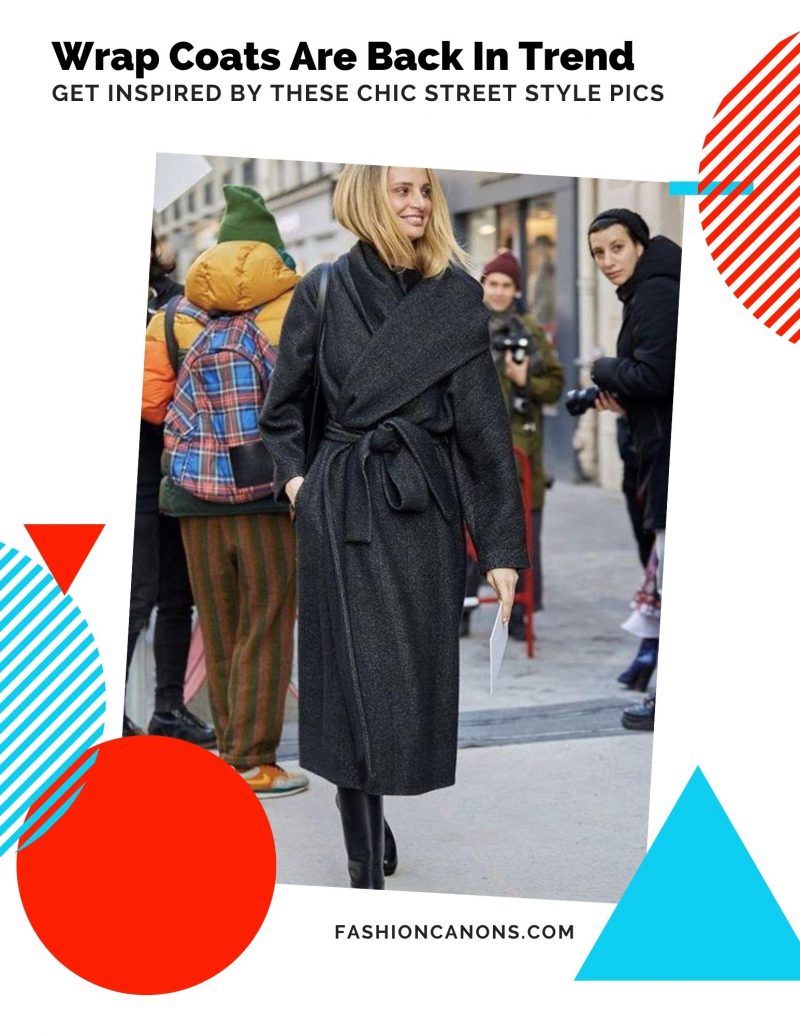 How To Make Wrap Coat Look Chic
I honestly love the way wrap coats look. The draped style makes them look special and unique. Plus, this is an ideal choice for ladies who tend to wrap themselves like tortillas during fall season months. As a result, sometimes they might layer themselves too much heavy, that's wrap coat is as a great deal. I am telling you, it can become your favorite winter staple.
Forget buttons and wrap yourself in this beautiful outerwear piece. You can use a matching belt to secure the coat, but I love wearing it opened. I might say, this is an IT coat for this season.
Sure thing, this is a micro-trend that is already become a timeless style for lots of ladies, but there will always be women who dig this look.
As a result, you gonna receive a very effortless and somewhat chic 1970's inspired look. You can even experiment with shapes, by choosing oversized coats in camel color that are totally in right now. I would suggest you try the ones with massive collars and no buttons.
Of course, this is not a new coat style and not the first time see it on the streets. A wrap coat is definitely a nice choice for those who want to draw some extra attention. Hope these street style ideas will inspire you to buy a brand new wrap coat.
What To Wear Under Wrap Coats
What should you wear under this classy and elegant outerwear piece? The first look is an office or work-style inspired wear. You can either go for classic pants, streamlined shirt, menswear-inspired shoes and classy accessories. Or you can always try on a pencil skirt and update it with a cute blouse.
If you are not into formal and smart-casual style, then go for hobo-chic or athleisure style essentials, like sneakers, slouchy beanies, boyfriend jeans, and other relaxed fit pieces. Anyway, what are we waiting for, let's get down to the business and see some cool street style inspiration?