Please welcome the comeback of the good old fashion trend called crop tops. Trust me, this year's satisfaction is guaranteed, as many labels offer us contemporary and timeless designs of these eye-catchy tops. Read on to see what crop tops will have you looking chic.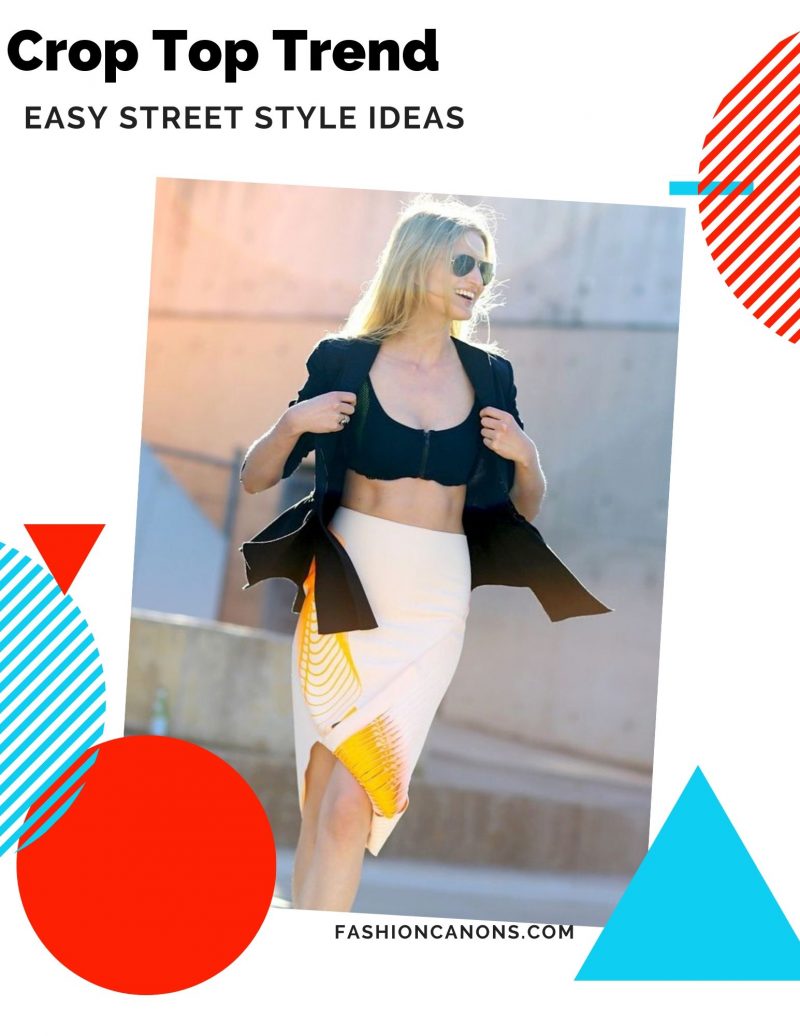 The best thing is that modern crop tops fit most ladies, no matter of body type, nor height and style. We see lots of street style fashionistas pulling off sexy crop tops looking modestly as always.
In this collection are gathered tons of inspiring ideas featuring great combos completed with jeans, skirts, and pants. You gonna see simple ways how to wear a crop top on the streets without looking trashy and without showing your skin.
What I love about this trend is that you don't need flat belly or abs, as there are many simple ways how to make it cover the skin and keep away eyes from your belly. For all body-positive people, I am sharing this easy guide on ways how to wear crop top.
It feels like we are saying goodbye to the toned abs and flawless stomachs. No, I am not saying you should stop doing sports, you simply not obliged doing it in order to look sexy. Curvy bodies still are healthy and beautiful.
So, why don't you display your midriffs? Go for high waisted anything, like it can be a skirt, jeans, sassy cut-offs, pants, or anything else in between. Complete it with a nice crop top. It can be a boxy one or a larger top that ends around your belly button. You are free to choose whatever style you like. Get inspired!