Today we are here to talk about boho chic and how to dress in bohemian style. Those who have at least a general idea of the boho style know that this is all about free-spirited mind, hippie touches, and flawless layers. Boho is mostly worn by bold creative personalities who have a non-standard vision of self-expression.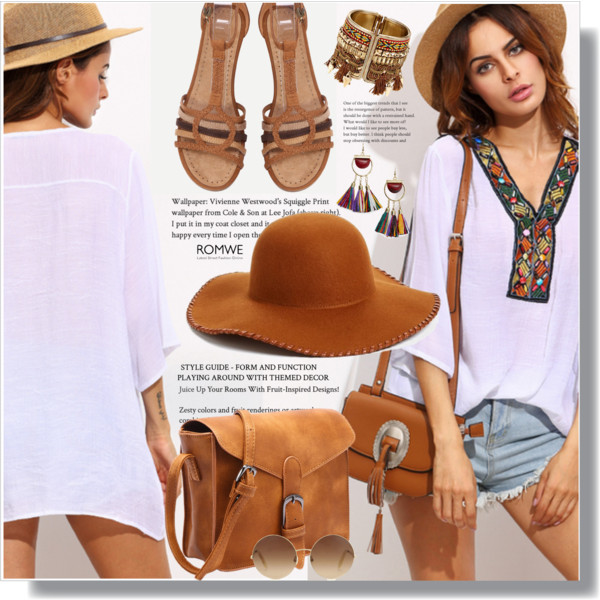 We see a white peasant blouse paired with denim cut-offs and a brown floppy hat. Update the look by adding rounded shades and cute brown leather sandals.
How to wear bohemian style
If you are just a beginner to boho style, then no worries, as I am here to show you some easy tips and tricks, as well as must-haves to look like a real boho chic lady. All these ideas are made of versatile pieces that go well with classic outfits. These are just recommendations, your actual boho wardrobe might differ depending on your personal style.
…a bit from history:
The name "boho" is taken from the French word bohème. In France during the 19th century, creative people like artists, street performers, poets without permanent income were called Bohemians. Gypsies were often included in this category because of their living style. who were always on their move.
In modern life of the boho style reappeared in the 1960s combining various fashion movements and trends, including hippie, Safari, Gothic, Gypsy, ethnic and vintage touches. You don't have to be a creative person in order to wear boho style clothing. This style is all about self-expression, and freedom of choice. Boho is an alternative to the glamour. The style is guided by individuality, a combination of soft, light, and feminine fabrics.
Those who want to create a bohemian look should know how to combine clothes so that everything looks harmonious. For example, a light lace dress can look great with ankle boots, a floor-length skirt in a paisley print looks stunning with an oversized knitted cardigan.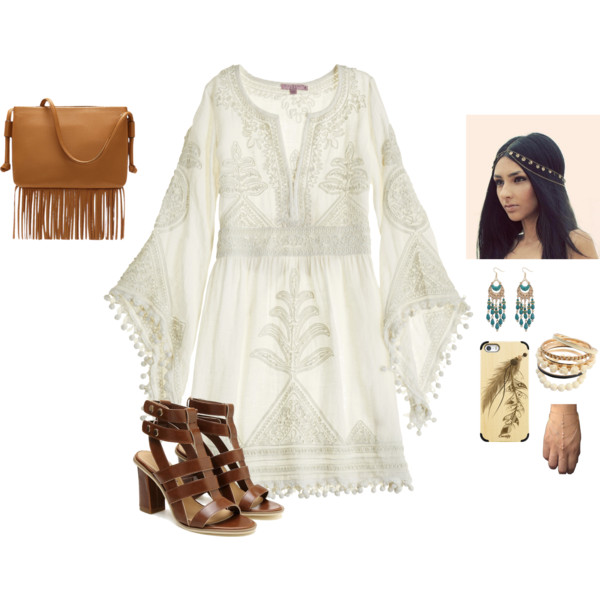 Style Tips To Look Like A Real Bohemian
— Layering. You are free to layer blouses with various jackets and knits. Complete your style with different accessories: massive beads, wooden or metal bracelets, earrings, belts.
– Natural fabrics and materials.
— The color palette should consist of natural shades;
– Go for practicality;
– Avant-garde and ethnic details are your friends;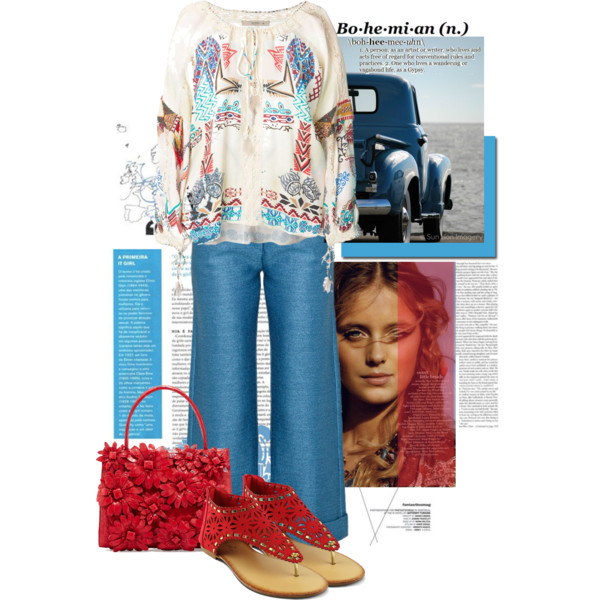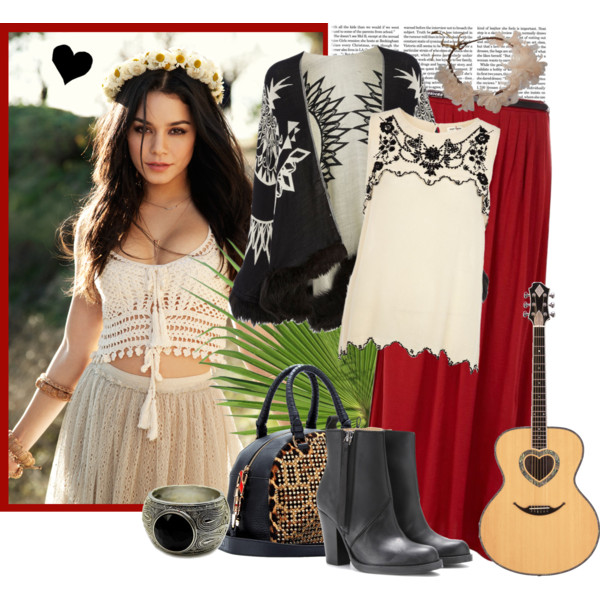 The basic bohemian wardrobe might consist of:
– Printed floor-length skirts, bright sundresses, tunics;
– Tops with open shoulders and bell sleeve blouses;
– Various vests, made of denim, knits, suede, or leather;
– Jeans, bulky sweaters, and oversized knitwear.
– An oversized bag (totes), a headband.
As for accessories, it is best to choose jewelry that is made from natural materials. For example, it can be made of wood or leather. Bags with fringe will be an ideal choice to make your ensemble look unique.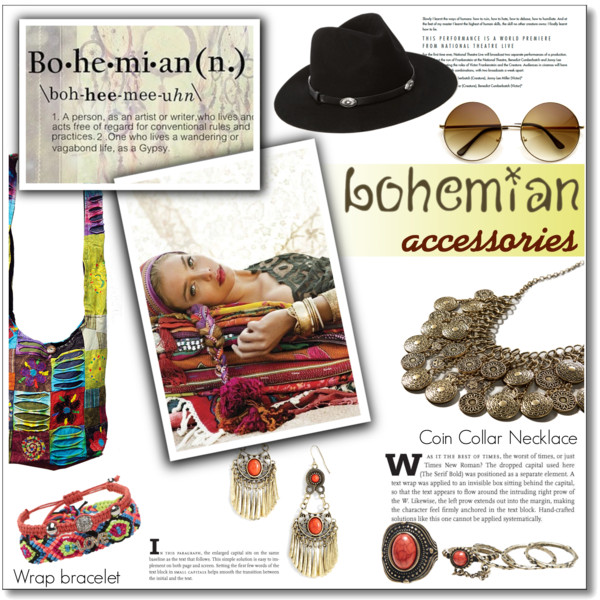 In love with that band jacket styled with striped shorts and black leather ankle boots. If you want to see more ideas on how to wear stripes, check out my post.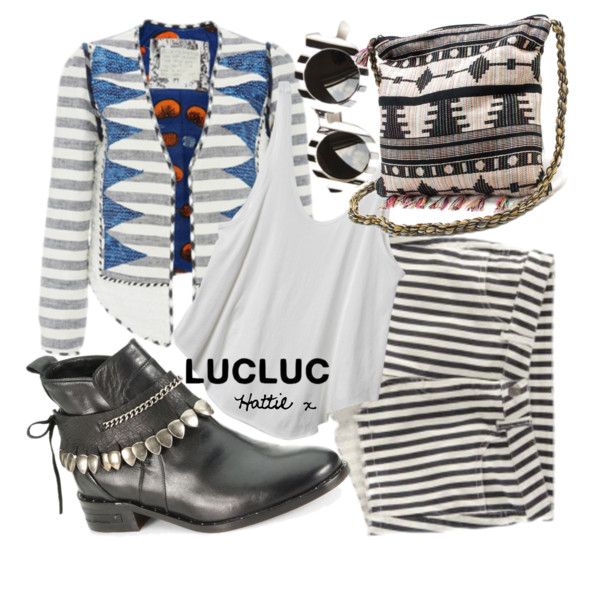 Bohemian Style For Plus Size
Boho style is well suited for plus size women. The airy clothing helps to hide flaws. Go for a dress with a simple cut and bright print. Skillfully selected accessories will make you look elegant, feminine, and stylish.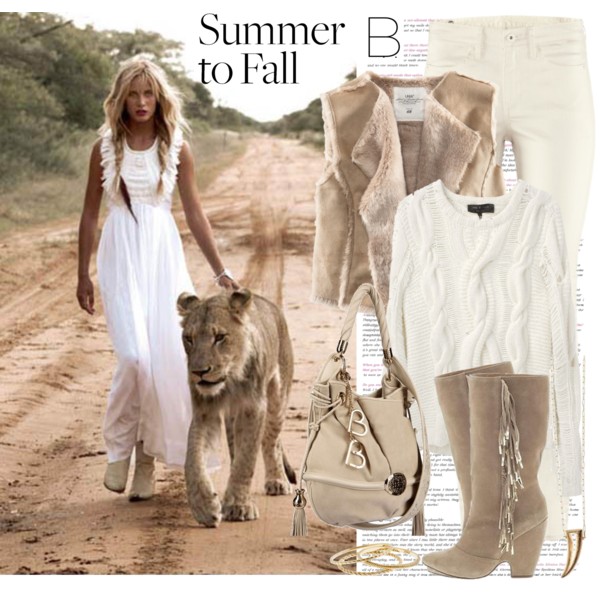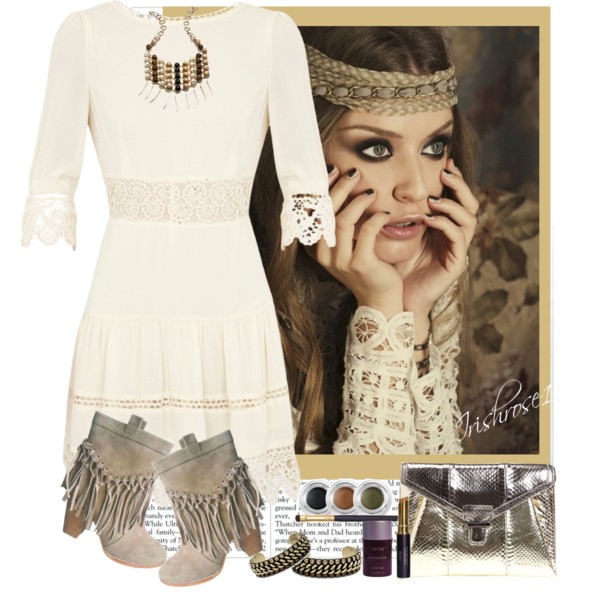 Boho Dress
Boho dresses come with complex cuts, have extra details, ruffles, tassels, beads, drapery, and accents. Many designers create a real emphasis on the waist, making women look even more attractive. I recommend choosing a dress in natural fabrics, like linen, silk, wool, or corduroy. Bohemian dresses are ideal for wearing on the streets. Linen styles are ideal for the hot summer season. Knitted styles are great for Autumn months.
Boho Skirt
The boho skirt hasn't lost its popularity, it is worn by women of different ages, professions, and lifestyles. Today there is a huge range of these skirts, you are free to choose a colorful, lush, midi, maxi, asymmetrical, low-high, and many other beautiful designs combining a variety of styles and trends, like a gypsy, ethnic, military, vintage and even eclectic.
A lovely look for boho lovers, we see a white lace top paired with a printed floral maxi skirt: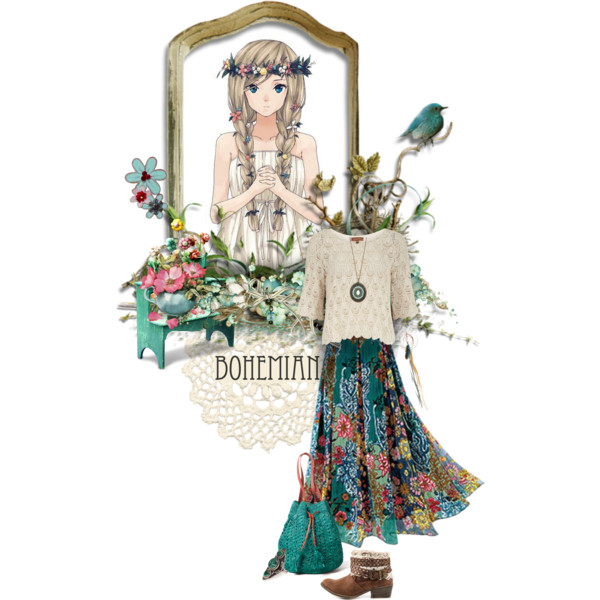 The boho skirt can be combined with loose tops, like blouses, tunics, shirts that are either tucked in or worn loosely with a skirt. You are free to add a belt. It can be a braided one or made of leather. Speaking of shoes, I prefer to wear low heeled pumps, booties or flat gladiators, sandals, boots, ugg boots, or cowboy boots.
Flared Jeans
Another boho style must-have is flared jeans. This denim is making a huge comeback this year and you better have them in your closet. Bell bottom jeans ideally look with clogs, classic ankle boots, they also look fab with platform sandals, gladiators, and pumps. Sure, they are not skinnies, but today's fashion offers us amazing high-waisted hippie versions that are inexpensive, and super comfortable.
A white peasant tunic looks amazing with wash blue flared jeans and maroon fringed suede boots: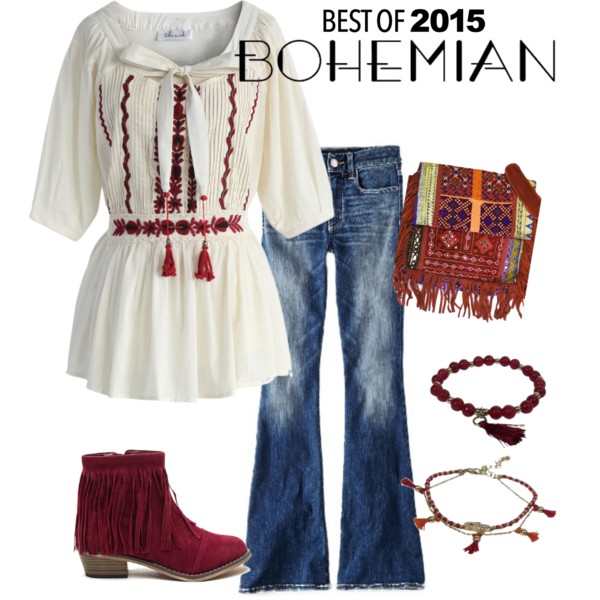 An all-white look for bohemian ladies is a must-try, go for a white shirt, lightweight peasant romper, and white keds: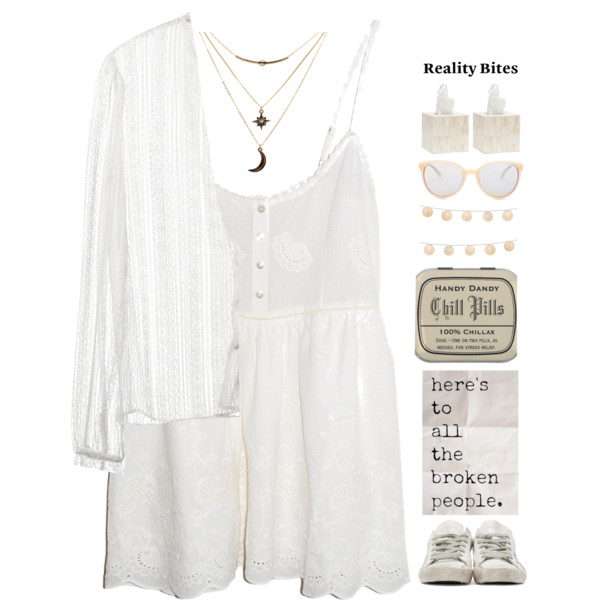 Bohemian Ankle Boots
Speaking of shoes, I recommend wearing ankle boots during the fall and winter months. My favorite styles are the ones that are loose around the ankles. They are ideal to wear with maxi skirts and skinnies. Make sure the heel isn't too high or skinny. I love wearing them with flares and loose-knit sweaters. You can experiment with fringed suede style booties and high-low skirts.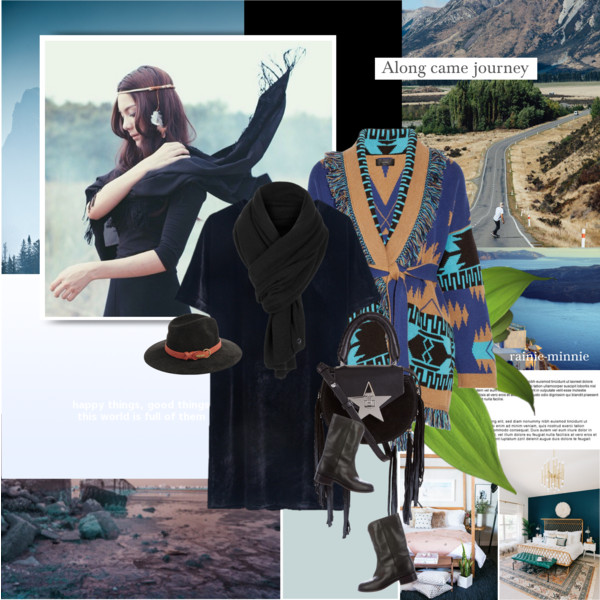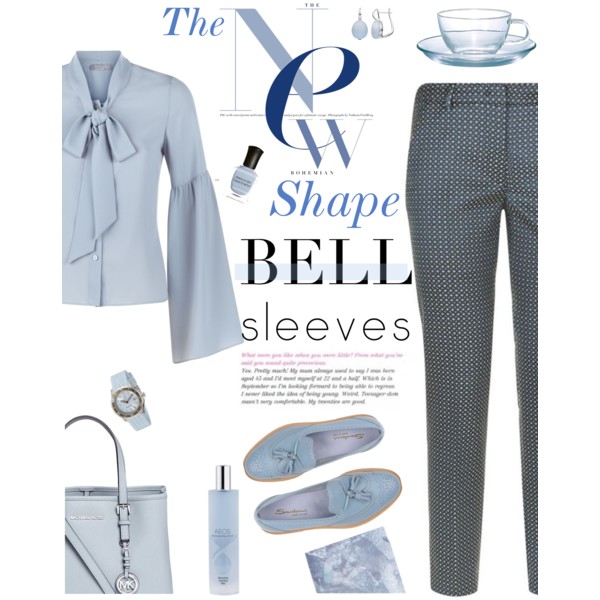 Gladiator Sandals
Gladiator sandals are summery and light, yet they can add an edgy touch to your style. I prefer ankle length gladiators, but knee-high styles are bold and fabulous for concerts. Look for styles that are easy to slip on. High heel gladiators look gorgeous with dresses and skirts. Look for neutral colored sandals that are easy to style with your favorite boho clothes.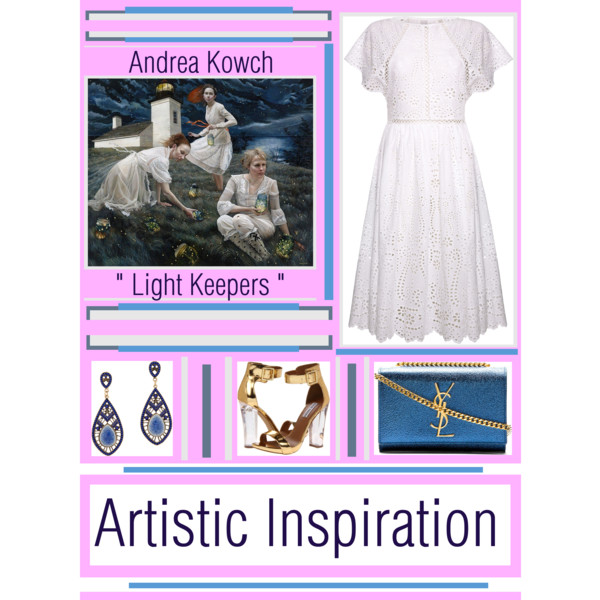 Cardigans And Sweaters
If you are looking for bohemian style knitwear, then think of lacy-knit, see-through, and loose-fit versions. They are great layering pieces and cool to wear in the fall, and winter. Love seeing girls wearing tank tops underneath oversized crocheted sweaters, along with bell bottoms and clogs. A cardigan or sweater can look awesome with a chambray button-down paired with skinny or cargo pants and ankle boots.
A brown sweater-cardigan will be a perfect layering piece to wear with a white top, white printed mini skirt, and wedge sandals. Update the look by adding a fringed bucket bag: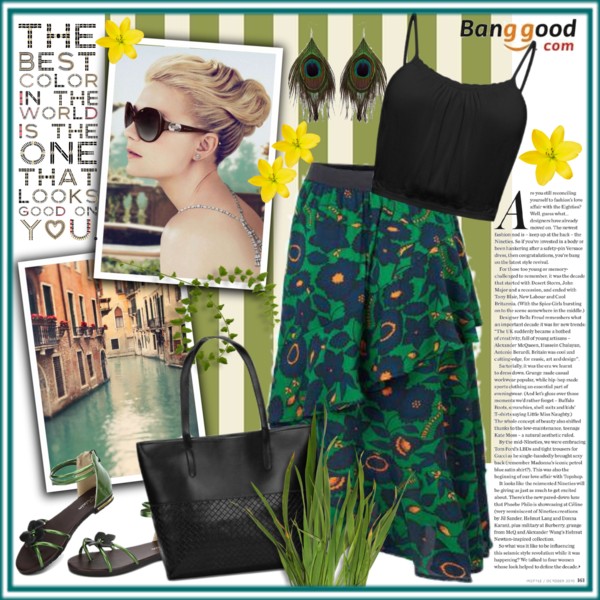 Floppy Hats
A Floppy Hat can be paired with a sundress, sandals, and oversized sunglasses for summer days. How about wearing a floppy brimmed felt hat? It will add the perfect gypsy flair to any fall outfit. They look chic with high-waisted skinny jeans, wedges, and a cropped top layered under a chunky cardigan.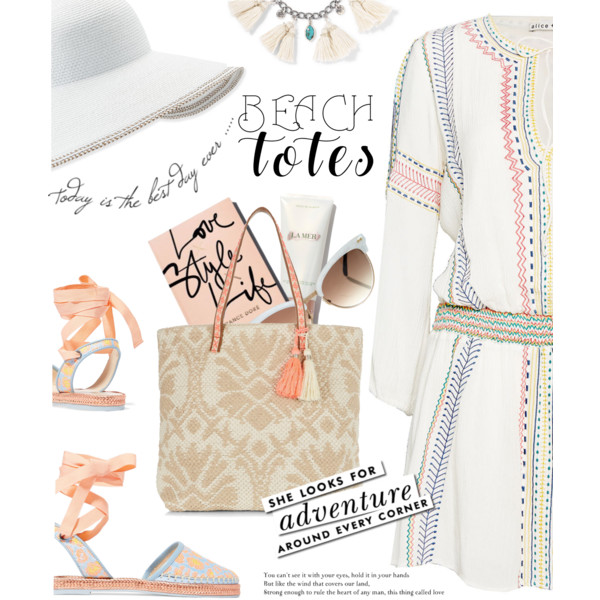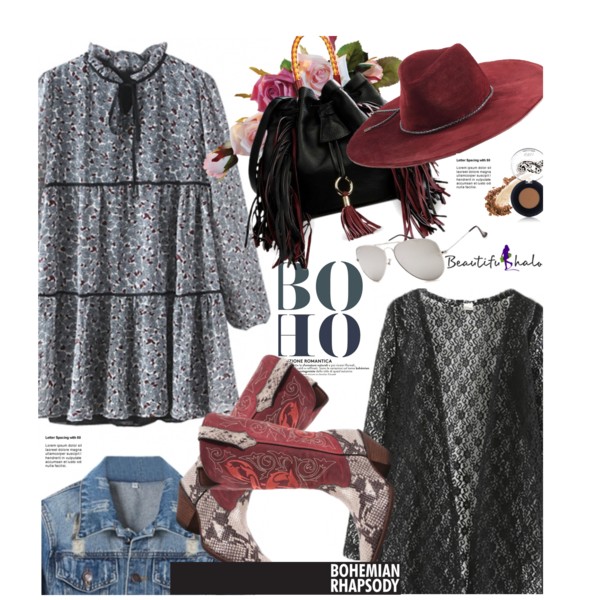 Hippie Bags
No matter if this is a tiny cross-body or an oversized hobo bag, the bohemian purse will make your outfit put together. Cross-body bags are ideal for those who don't like carrying anything in their hands. A must for concerts or festivals! My personal favorites are oversized purses. You can always count on canvas messenger bags, they are versatile and go with almost any boho dress.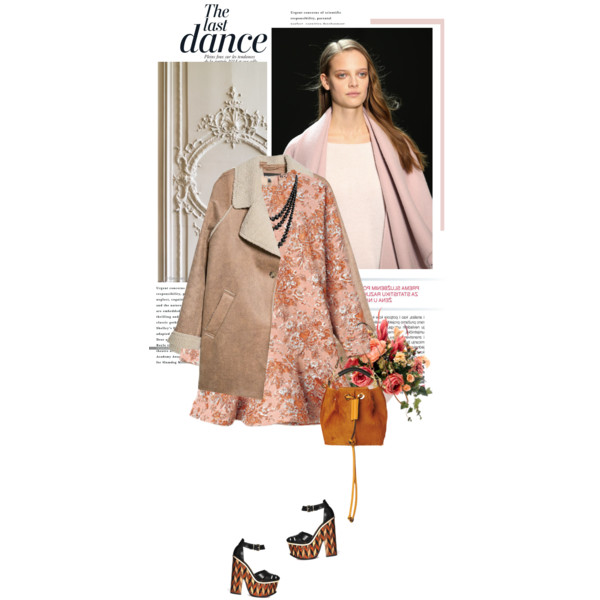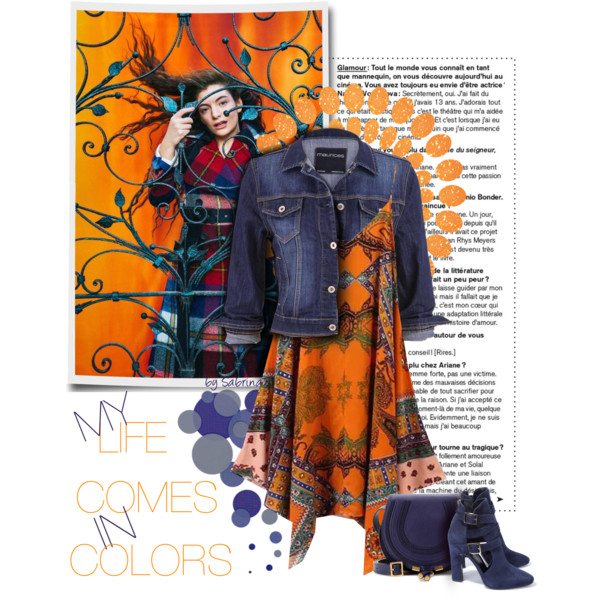 Big Sunglasses
Oversized sunglasses are real bohemian girl must-haves. Is there anything chicer than a messy bun and a pair of big sunglasses? Find oversized shades in various designs, from cat-eye sunglasses, aviators, to wayfarer styles.
We see a white floral maxi dress completed with cute sandals and rounded oversized sunglasses: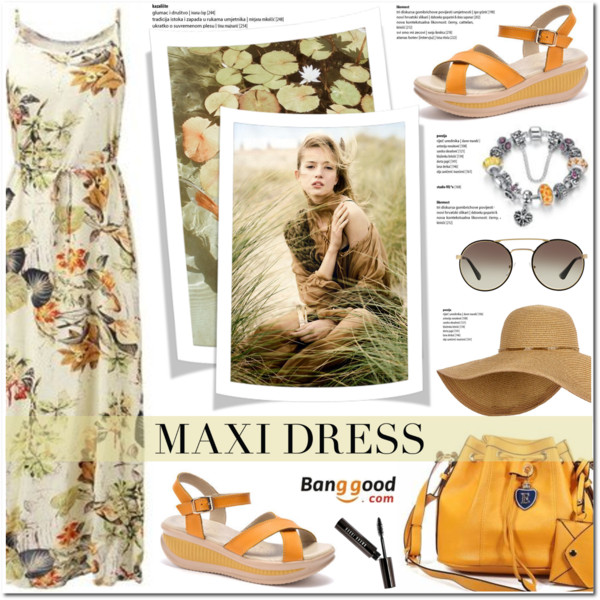 Boho chic is not about the set of rules or recommendations, it's all about inner passion. If you decide to create such a style, then the most important criteria will be your personal taste and the way you feel inside. Experiment and learn new things about boho chic, only your inner personality will know what fit, length, and colors might suit you.
Boho style is one of our all-time favorite aesthetics, but it can be tricky to pull off. Thanks to this collection, you have a simple, easy cheat sheet to help you nail bohemian style in a flash. Even if you just consider yourself a "boho lite" or just slightly whimsical dresser, this list provides the must-haves for a boho chic look, AKA the essential pieces you need to maximize your wardrobe's versatility. It's just a starting point and, of course, your wardrobe will differ depending on your own personal style.
Source: CollegeFashion