I want to speak about boho, bohemian and boho-chic outfits for summer this time. I am about to show you some of my favorite essentials you all can enjoy during the summer months. In my next post, I will try my best to share with all of you some of the best boho music festival OOTD, but now it's time to speak about the overall boho chic bohemian style.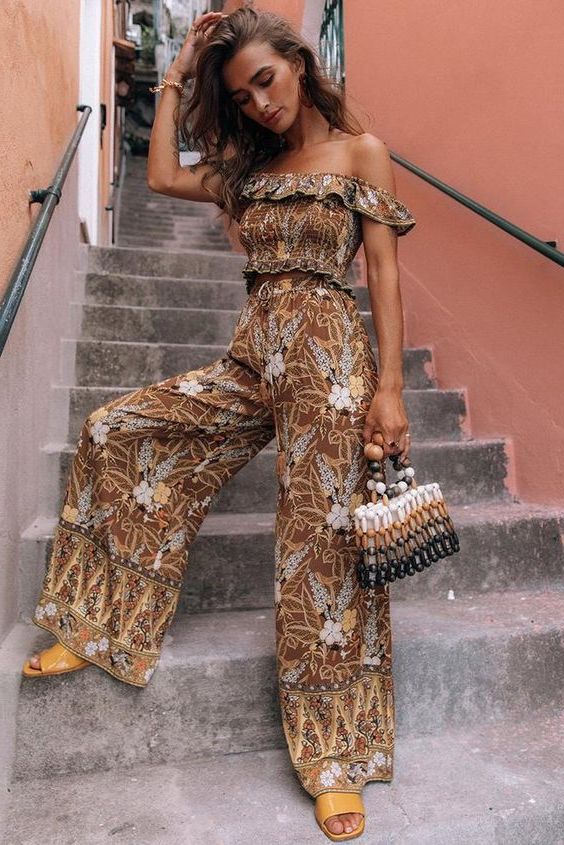 An ideal off-shoulder jumpsuit with wide-leg pants in a gorgeous boho print completed with orange slides and a creative handbag.
It looks like the modern day's boho girl has everything that she needs- starting from paisley printed lightweight caftans and cardigans to other loose-fit garments, including crochet and lace staples, with some sexy cuts mesh fabrics.
Continue reading Bohemian Outfits For Summer: 20 Boho Chic Essentials