I know, I know, you might ask yourself now, are cut off shorts in style? Yes, they do! Plus, you can make them look awesome with completely anything.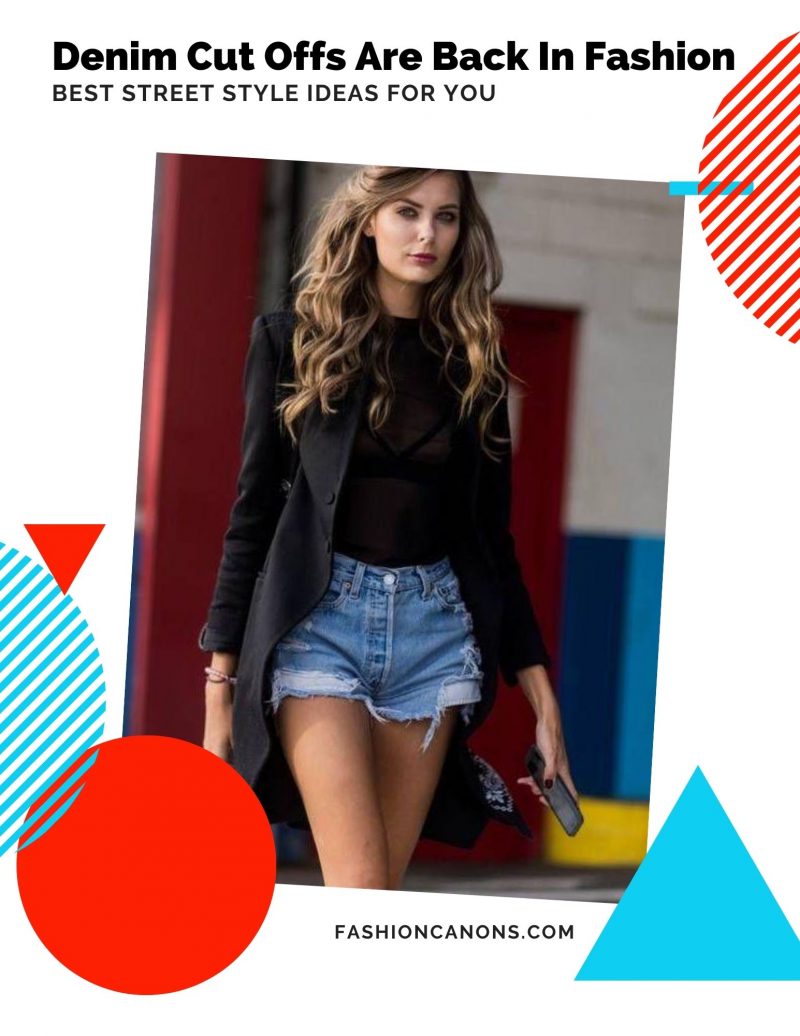 Today we are about to see what kind of denim cut-offs are in style, what tops you can wear with denim shorts, and what shoes look cool with cut-offs. I am pretty sure you gonna love most of these street style pics, as I tried to find only the best ones that will inspire you to give this trend a try.
Are you ready for another off-duty summer style? Cut-offs are super easy to style, they rock with almost anything and this year we see a comeback of this massive trend. You can even try them on with tights during cold season months.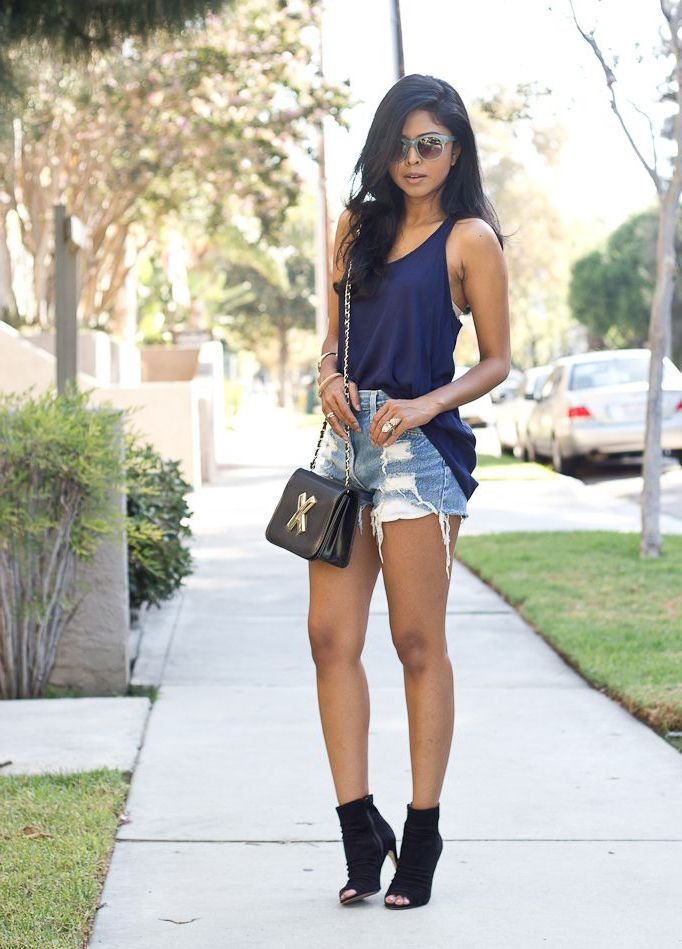 Yes, they are ultra sexy, but you definitely can wear them. No matter if you are a skinny, athletic, curvy, or plus-sized girl, you can still make them look sassy and chic. We can never have too much photo inspiration, that's why you better check out these fashionistas' inspirational looks.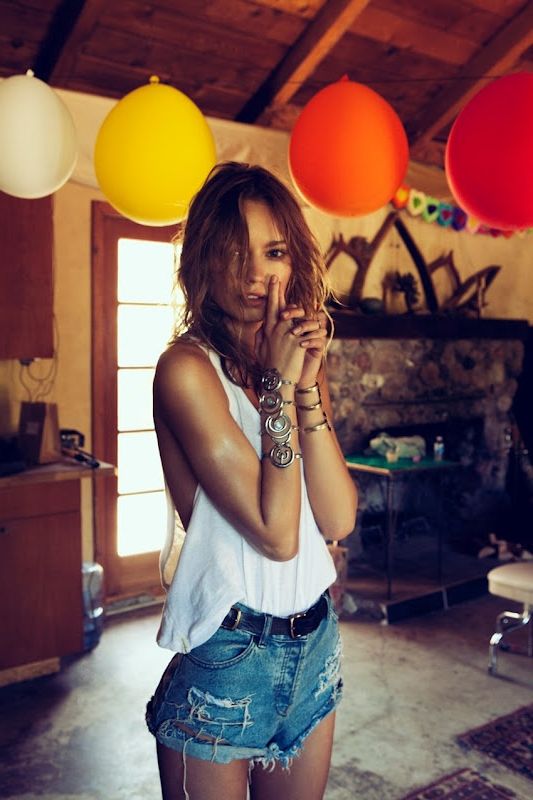 Colors
Blue ones are classics that will never go out of style, but you can try on black and white ones. They do look cool on the streets and white ones are ideal for Coachella and other music festivals.
What Tops Look Cool With Denim Cut-Offs
Speaking of tops, then you are free to try on almost any kind, starting from crop tops to bodysuits, peplum blouses, kimonos and classic shirts.
What Shoes To Wear With Denim Cut-Offs
Even footwear can be various. You are free to try classic boots, OTK boots, ankle boots, or keep things sporty with some stylish sneakers, or try on menswear-inspired shoes, like Oxfords, brogues or derbies. I personally love to see ladies who choose heeled pumps, sandals, or mules. You can also make things fresh and cool with Birkenstocks, cowboy boots, ugly shoes, or slides.