In today's post, I want to speak about boyfriend coats and the best ways how to wear them this Fall season. I hope these street style images will inspire you and shake your creativity, as I've got stylish boyfriend coats that are cool, trendy, and ideal for wearing to different places and events.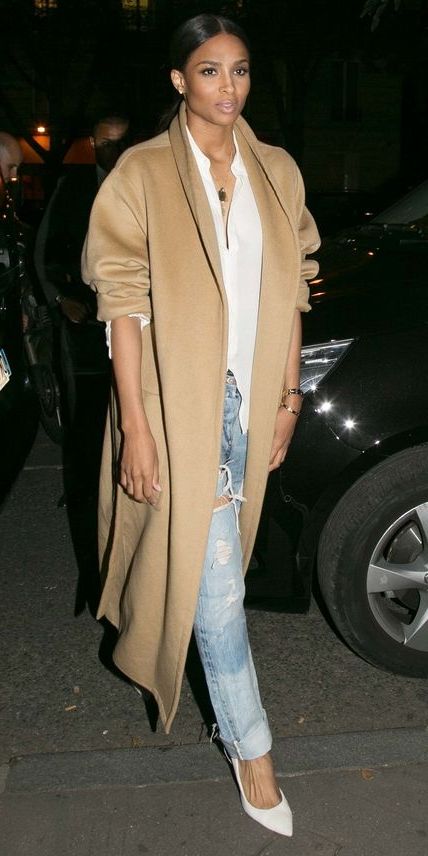 You might ask me: why boyfriends? Well, it's very easy to explain. Today's fashion offers plenty of boyish inspired garments and outerwear is not an exception. We have already experienced boyfriend jeans trend and we still wear them in our everyday lives. Why should we be stopped? I've got a marvelous street style images that will inspire you to buy a brand new coat.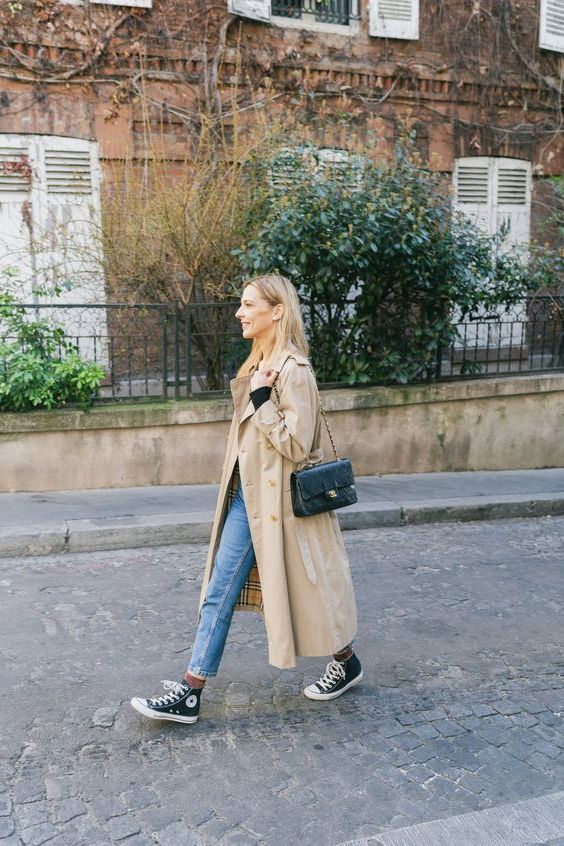 This is already a big trend nowadays. I see boyfriend coats everywhere on the streets. Why do women love boyish fashion so much? Well, first of all, it's because of comfort, excellent fit, and original appearance.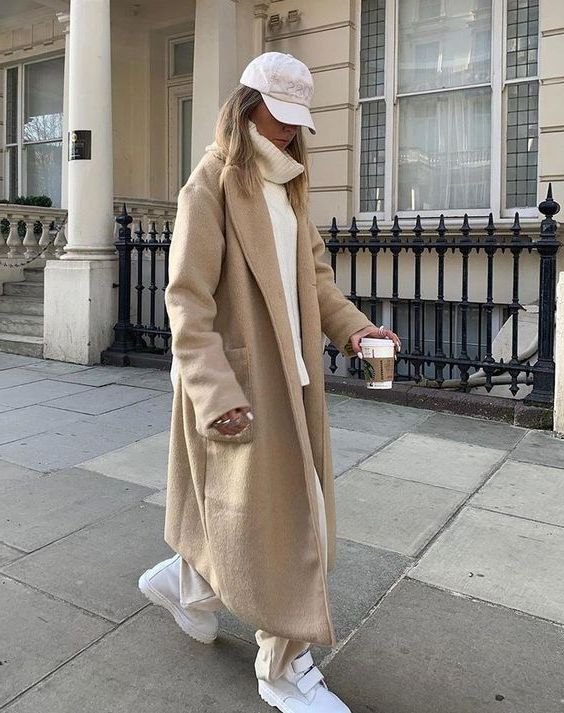 I truly hope that you will like most of these looks, as I tried to gather only the best designs. You are going to see an awesome tartan coat styled with a red jumper, baby blue coat worn with neutral basics, black and white combos, a burgundy coat worn with black clothes and wine color shoes, etc.
Love this oversized navy coat styled with a white top, blue jeans, and white kicks. Check out my favorite ideas on how to wear jeans with sneakers. I hope you can find inspiring street style looks.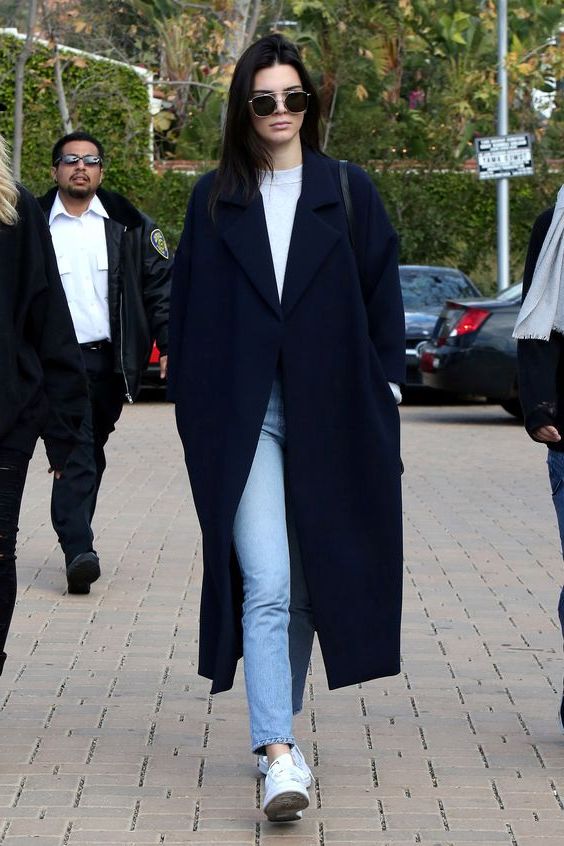 Speaking of pastels, then I think they can be worn with nearly everything. I think there are lots of awesome ways to wear boyish coats in real life. All you need is to mix this masculine big outerwear piece with your beautiful and ladylike pieces to create a more chic and fancy look.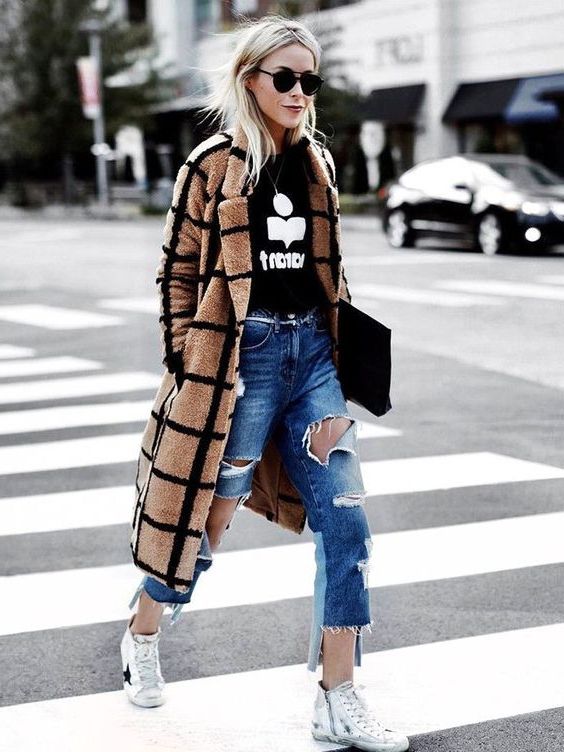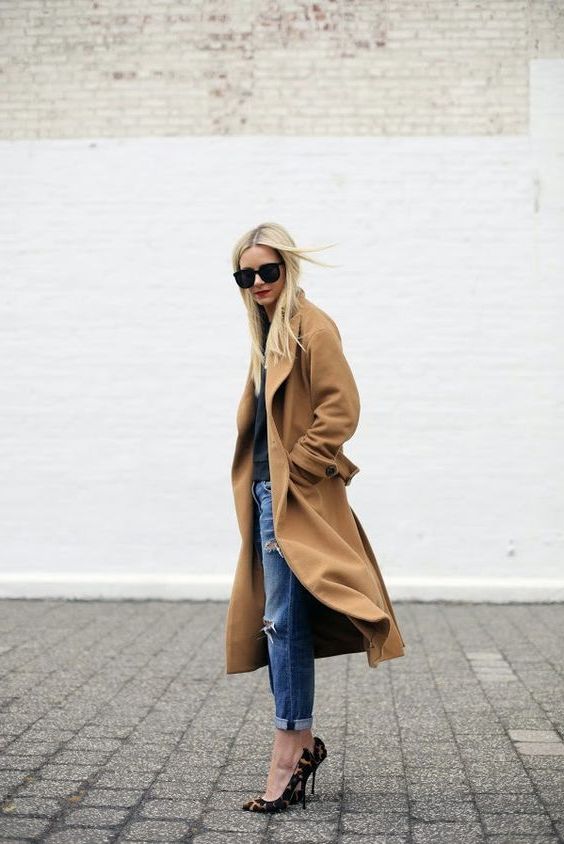 This camel coat looks great with a white sweater and navy jeans: