You can never have enough tops in your closet, that's why we see a comeback of bustier tops. This easy to wear sexy garment can either make or break your outfit. In today's article, I want to show you some easy ways how to style it in real life without looking trashy. Are you ready to see some simple, yet feminine OOTD? Read on then.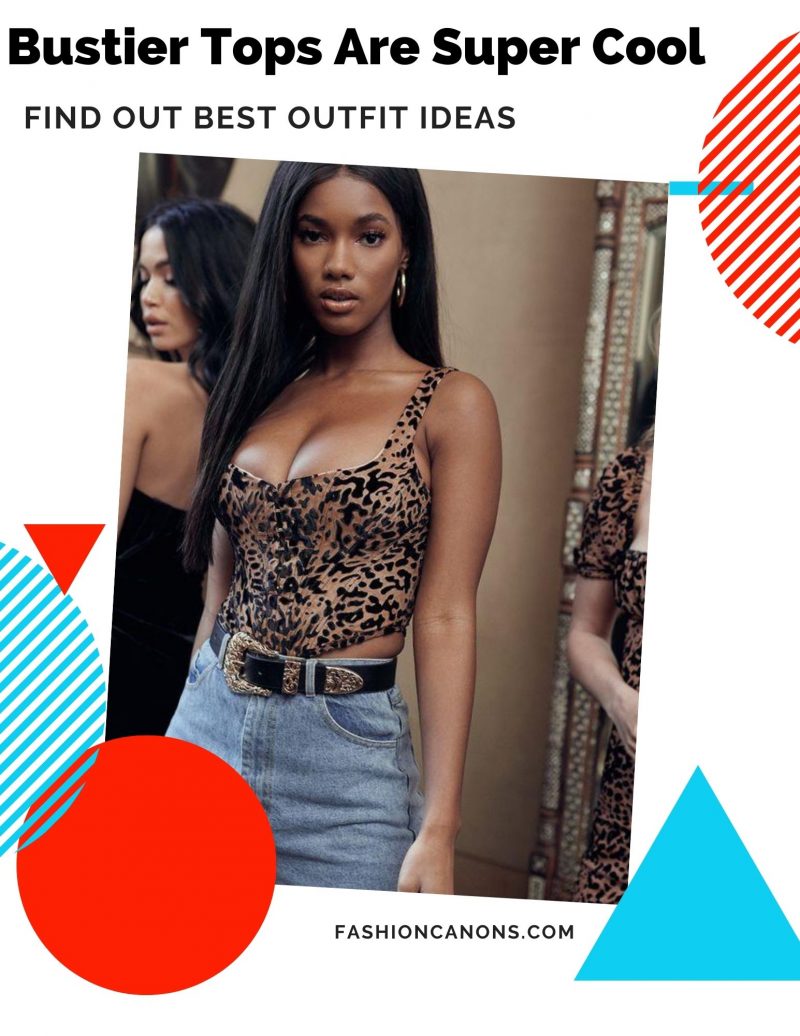 For some of you, this trend might look like another kitsch taken from the 1980 or 1990, but for me, it's a fresh take on fashion that can be seen on many celebrities.
First of all, you should think of this garment as a part of clothing, not some sort of lingerie.
This is no bra, although it looks kinda the same, but it's not! I am talking like Borat today, excuse me. 🙂 Anyway, this is a daring piece of clothing, but everyone can get away with it.
If you are not afraid of exposing your stomach, showing off your body, then this is exactly what you are looking for! Forget about boyfriend jeans, oversized fashion, this is yesterday, today is all about your sexiness!
You gonna love the skin-tight-show-off-everything outfits and I am pretty sure you can find here some really nice stuff to try out this weekend. I know, I know, most of you can say this is too much, it's vulgar and cheap. But wait a second, take a deep breath and have a look through these ideas. Make your next day a bit quirky and fun!
Let yourself experiment with new tops, like one of these bustier tops. Let some craziness in your life! This year we see lots of bustier tops in floral prints, neon colors, the ones made of denim, lace, and sassy embellished designs.
I personally have my own favorites, like corset bustiers, cropped bustiers, and my favorite bra tops. Just keep in mind one thing before buying any of these: there is an unseen line that you should not ever cross, I mean don't wear bustier tops that are meant for night clubs, as they are too much perverse.
Can you wear a bustier top as a top? Yes, here we see a nice example of wearing a criss-cross white version with tie-dye printed high waist shorts and white sandals: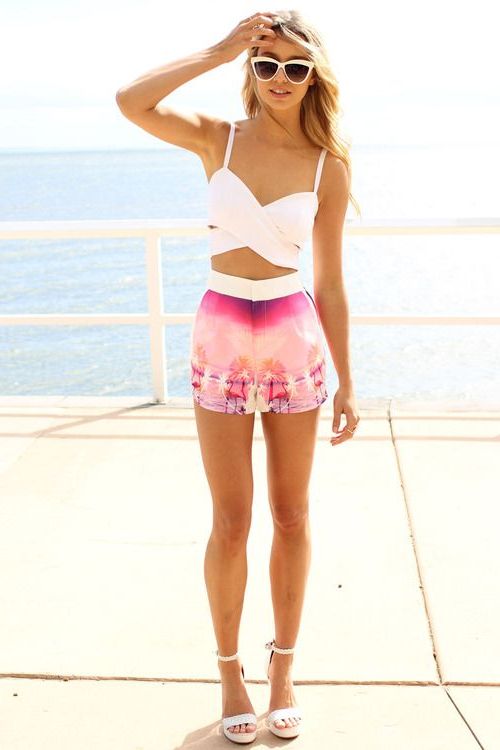 A sexy bustier top with cups styled with a cropped blazer and high rise skirt all in white: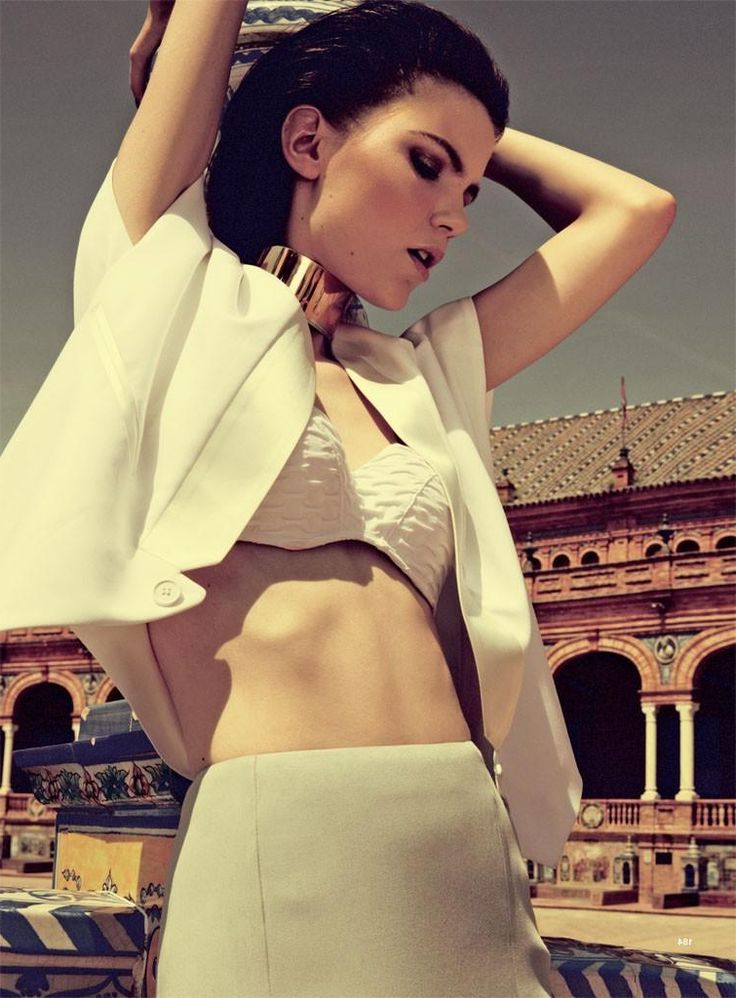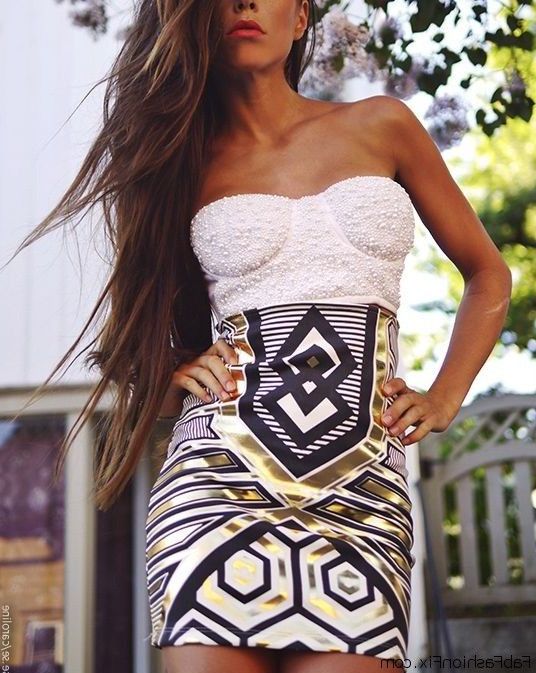 Try on a bustier top with skirt. A simple and ladylike OOTD. We see a striped top paired with navy flared skirt: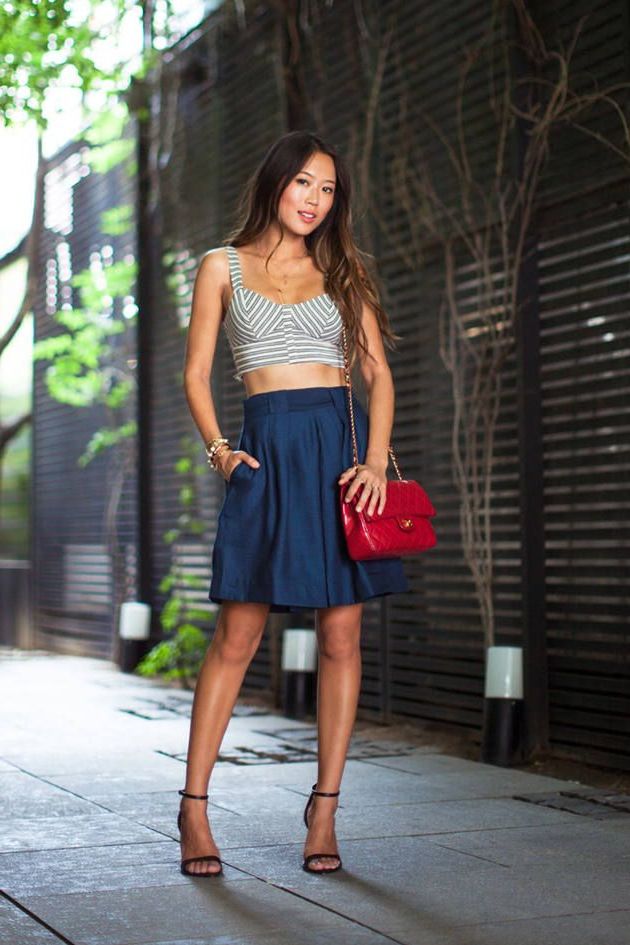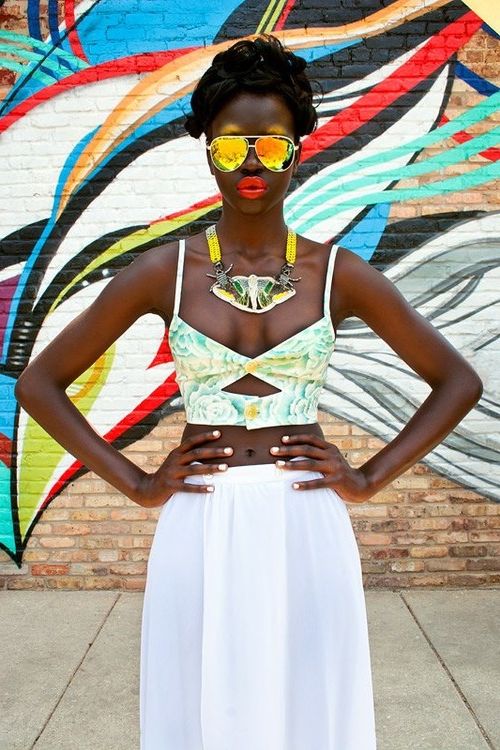 I am pretty sure you can try corset tops to wear with jeans. Here we see a lace embroidered white corset top teamed with denim cut-offs: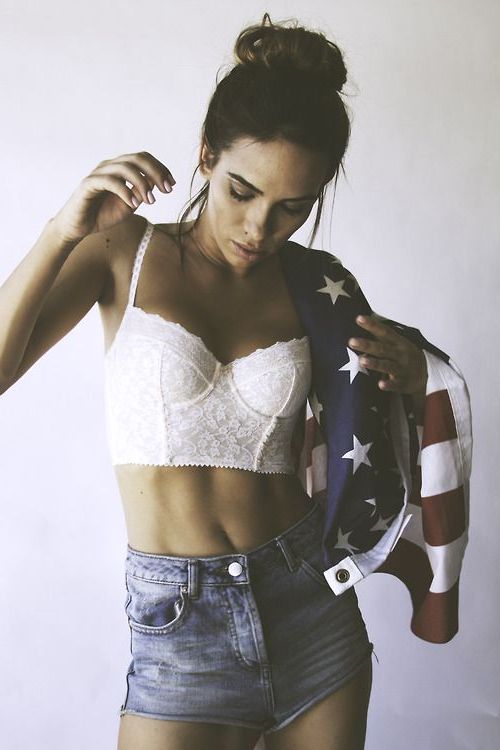 How about wearing a bustier top over a shirt. Here we see a black colored leather version worn over a grey tee updated with grey jeans: